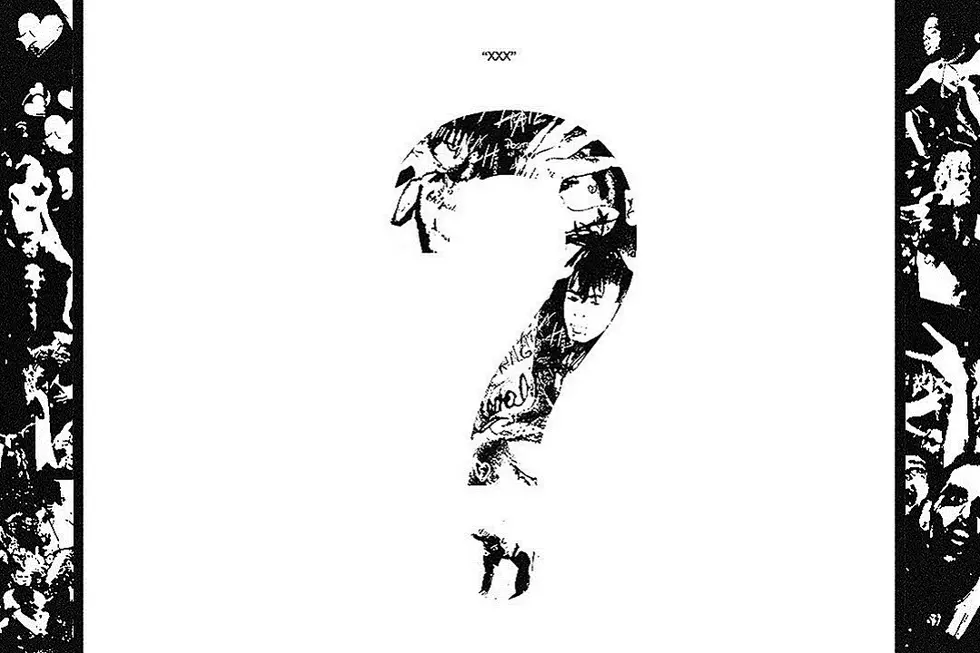 XXXTentacion's '?' Album Goes Gold
Bad Vibes Forever
In the wake of his untimely death, XXXTentacion fans have been streaming and purchasing his music at an extremely high rate. On Tuesday (June 26), the rapper's ? album was officially certified gold by the RIAA.
Dropped on March 16, ? featured Joey Badas$$, PnB Rock and Travis Barker. The album nabbed the No. 1 spot on the Billboard 200 chart after its release. The 18-song LP moved 131,000 equivalent album units of which 20,000 were from traditional album sales. The album was streamed heavily, which influenced its rank on the charts, with 106,000 streaming equivalent album units, equating to 159.4 million on-demand audio stream of the album's songs.
? would go on to reach the No. 1 spot in six countries including Norway, Sweden, Denmark, Czechoslovakia and Canada, and land in the Top 10 in 15 countries. Now, the late rapper earns his first posthumous plaque.
"Sad!," a single off the album, recently peaked at No. 1 on the Billboard Hot 100, making X the first artist to posthumously top the chart since The Notorious B.I.G. did it in 1997 when his songs "Mo Money Mo Problems" and "Hypnotize" each spent several weeks atop the chart.
Since XXXTentacion was gunned down on June 18 in Deerfield Beach, Fla., his streaming numbers have shot through the roof despite many critics continuing to bring up the domestic battery charges against him. At one point in the weeks following his death, his music was up 9,000 percent in digital sales.
X was laid to rest on Wednesday (June 27), following a public memorial and viewing of his body in South Florida. Thousands of fans came out to pay their respects to the slain rapper.
See Photos of Fans Attending XXXTentacion's Public Viewing