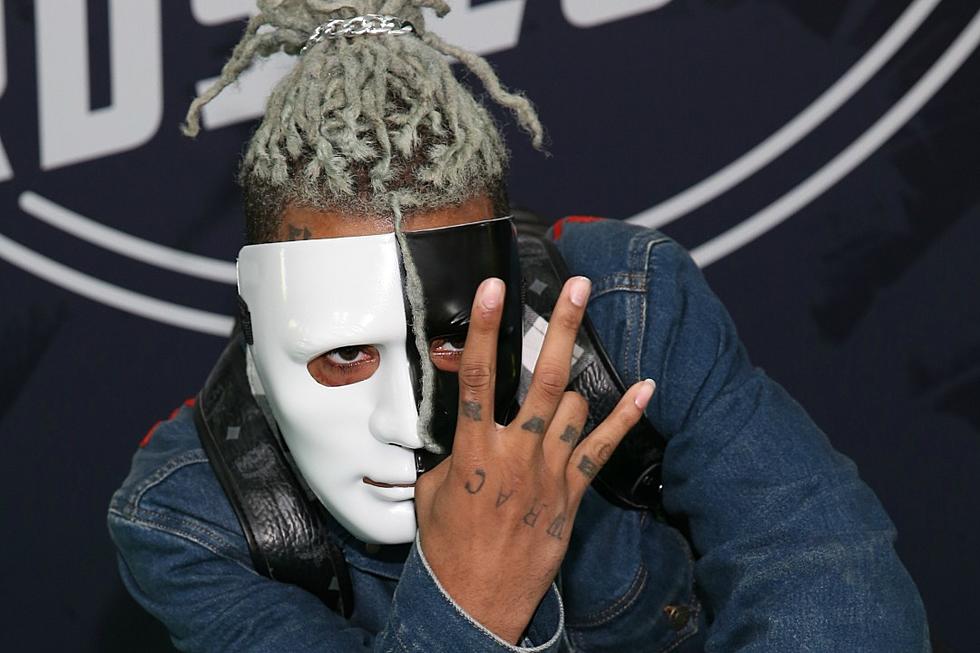 XXXTentacion to Host an Anti-Rape Event at 2017 Art Basel in Miami
Bennett Raglin, Getty Images
XXXTentacion continues to show compassion for victims of violence ahead of his upcoming trial for domestic abuse. The South Florida native recently revealed he will be hosting an anti-rape event at the upcoming 2017 Art Basel in Miami.
The "Look at Me" rapper announced the event in a video on social media. "At Art Basel this month [Editor's Note: 2017 Art Basel in Miami is Dec. 7-10], I will be hosting an anti-rape event where basically rape victims can come to this event and tell their stories and help others, and support others who have been through a similar instance," he said.
"I'd ask that if you come to the event you come bearing no type of negative energy and you make sure you come with the full support in your heart to those that have experienced any sort of post-traumatic experience or event," he added. "I ask that you be understanding." No other details were given.
Music wise, the people's choice for XXL Freshman has had a love/hate relationship recently. He appeared to quit rap last month, only to later preview new music. A couple weeks back, he teased his new project, Bad Vibes, on Instagram. "Bad vibes forever coming soon," X wrote in the overlaid text on his IG story. "It will be a mix of genres you have seen me dabble with, if you are not a fan of me this is not an album for you, it is for core fans only."
See XXX's post about his upcoming anti-rape event below.
See Behind-the-Scenes Photos of XXXTentacion at the 2017 XXL Freshman Shoot