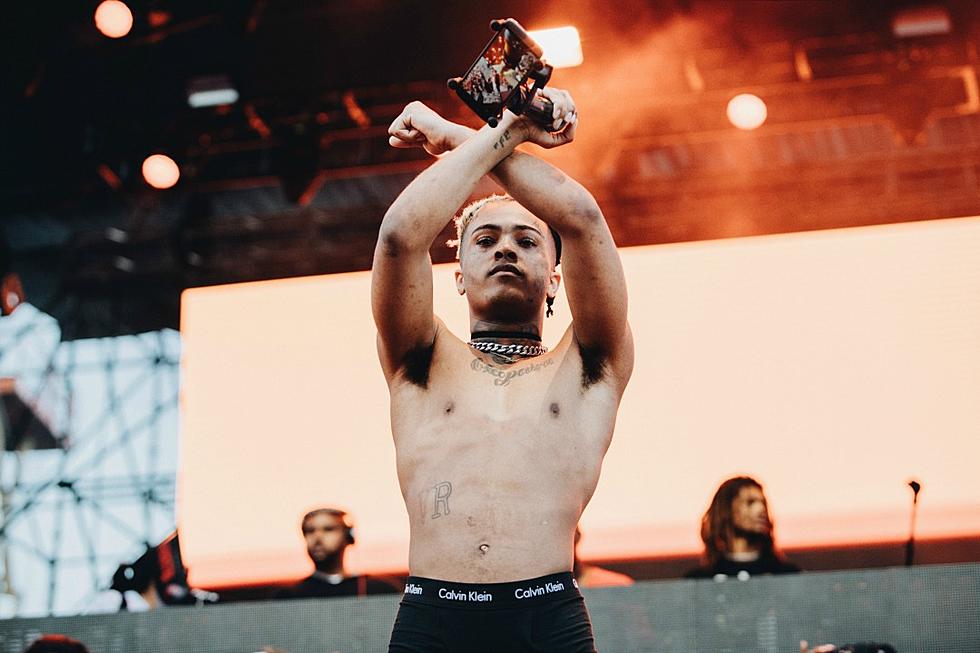 XXXTentacion Tells Fans to Avoid Living Life Trying to Impress Others
@theinfamousjc
Looking to give his followers inspiration, the Florida rapper drove home the point of being yourself and doing what is right for you. "You make sure that it is your prime priority to follow what you believe is good for you," he said.
The rapper continued, "Do not live your life trying to impress someone else, and do not live your life trying to be someone you're not, and do not live your life making yourself miserable just to amount to someone else's idealism. You don't want your life to be the structure of someone else's dream."
XXXTentacion also shared his hope for the future, revealing he wants to see a change in people. "We need good mothers, we need good fathers, we need people with sources of knowledge," he said. "Let's make it not cool to be stupid. Let's make it cool to be a good person. I'm tired of it being cool to be a fucking murderer or a shooter or just this irrelevant being. Like, that shit is stupid!"
After offering inspiration to his listeners, XXX ended his video in a somber mood, turning to his fans for advice. According to the rapper, he has been feeling pessimistic as of late, thinking about the death of his friend Jocelyn Flores — who inspired the song of the same name — and wanted to know the best way to deal with her death. "I feel so much," he said. "I want resolve for myself."
See 50 of the Best Hip-Hop Projects of 2017