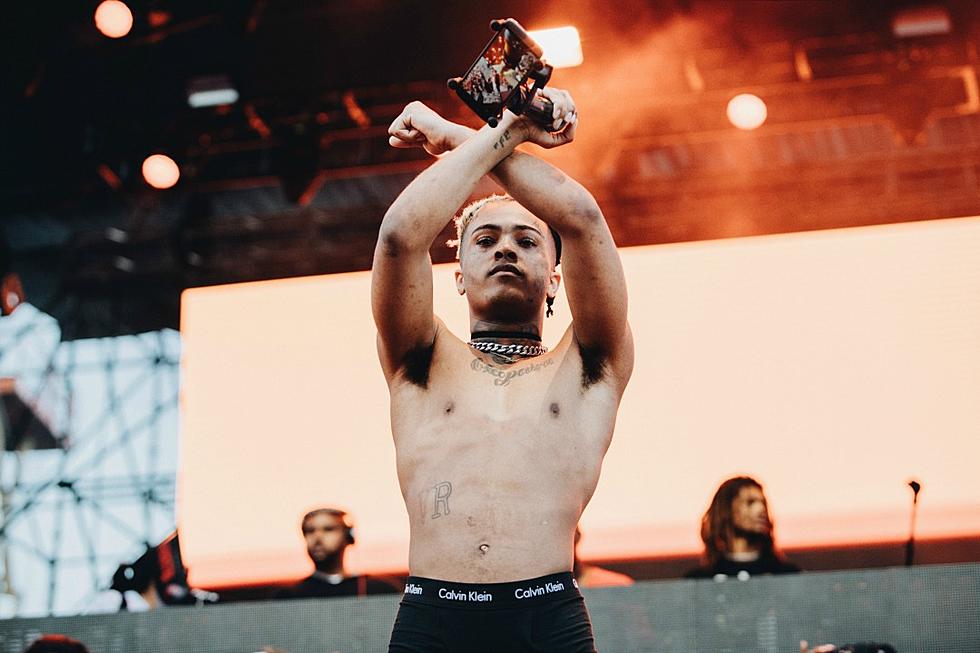 Here's the First Look at XXXTentacion's New YouTube Gaming Channel
@theinfamousjc
After previously telling his fans he would be starting a gaming channel on YouTube, the 17 rapper has fulfilled his promise and released his first gaming video. "OK guys, so I'm basically gonna be doing my YouTube gaming now," X told his fans on his Instagram story earlier this week. "And I'm probably going to post a video somewhere today or tomorrow."
Like many video game streamers today, XXXTentacion's first video features the rapper playing the popular game, PlayerUnknown's Battlegrounds. "HEY SORRY IVE BEEN SO DISTANT GUYS IVE BEEN SO SAD AND PARANOID LATELY! BUT I PROMISE ILL TRY HARDER! HERES MY FIRST VIDEO OF ME BEHAVING LIKE THE CRAZY FUCK I AM! ENJOY I LOVE YOU ALL!" X wrote in the video's description on YouTube.
While it's yet to be seen how long the rapper will keep up his gaming channel, XXX is surprisingly entertaining as a streamer. Perhaps we'll also get to see League of Legends videos from the rapper in the future, since he has the game installed on his computer.
Check out XXXTentacion's first gaming video below.
See Behind-the-Scenes Photos of XXXTentacion at the 2017 XXL Freshman Shoot