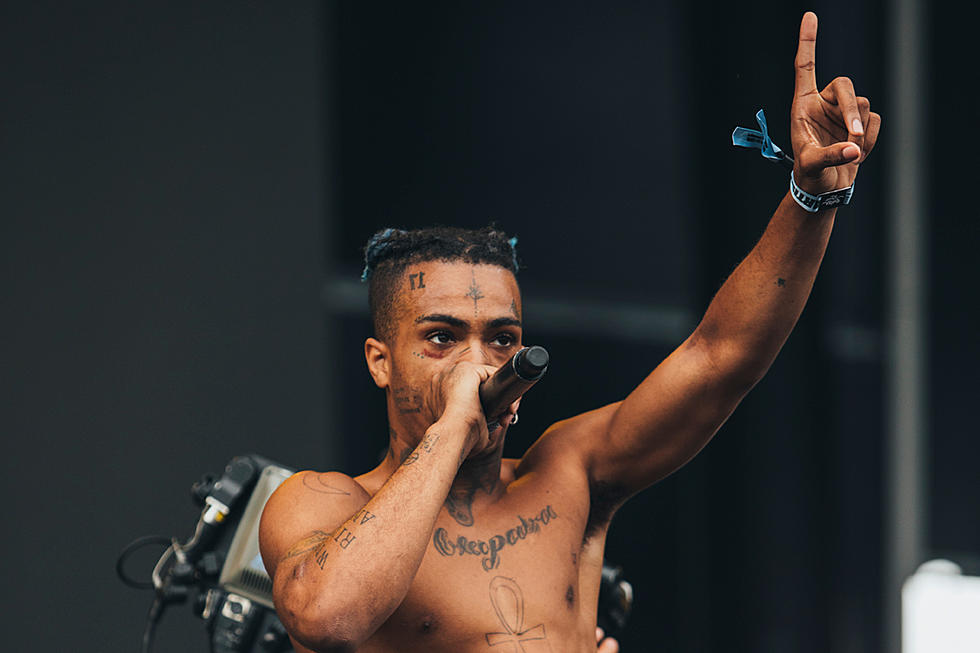 XXXTentacion Believes #MeToo Era Makes Women Almost More Powerful Than Men
@theinfamousjc
Speaking with an interviewer in the studio of his Parkland, Fla. home, XXXTentacion reportedly says feminists aren't looking for equality and instead want empowerment. "Women may see or feel that they're belittled," he said, "but you're only belittled if you want to be belittled." The rapper uses Hillary Clinton as an example, saying she ran for president and wasn't killed for it. "That says everything," he added.
The "Sad!" rapper also argues that abuse allegations "can go off hearsay" in the post-#MeToo movement and claims that "women are almost more powerful than men." But X's ex-girlfriend, Geneva Ayala, also speaks to the interviewer and reveals she has felt threatened after filing charges of abuse against him.
"I was scared," she says. "He always invited all his fans to go to every court appearance... When I walk out of the courtroom and onto the street, what are people going to do?"
The woman also reveals that after an allegedly brutal beating at the hands of XXXTentacion, she turned to GoFundMe to raise money for the nearly $20,000 procedure to repair nerve damage and a fracture near her eye. The campaign quickly raised money, including $5,000 from X himself, but was shut down after GoFundMe received reports of the rapper's fans claiming Ayala lied about how she received the injuries.
As for X, while the rapper continues to deny Ayala's claims and adds that he's "like, really, really nice" now, he says he wouldn't change a thing about how he got to where he is. "Would I change anything about my journey? Fuck, no."
See Behind-the-Scenes Photos of XXXTentacion at the 2017 XXL Freshman Shoot