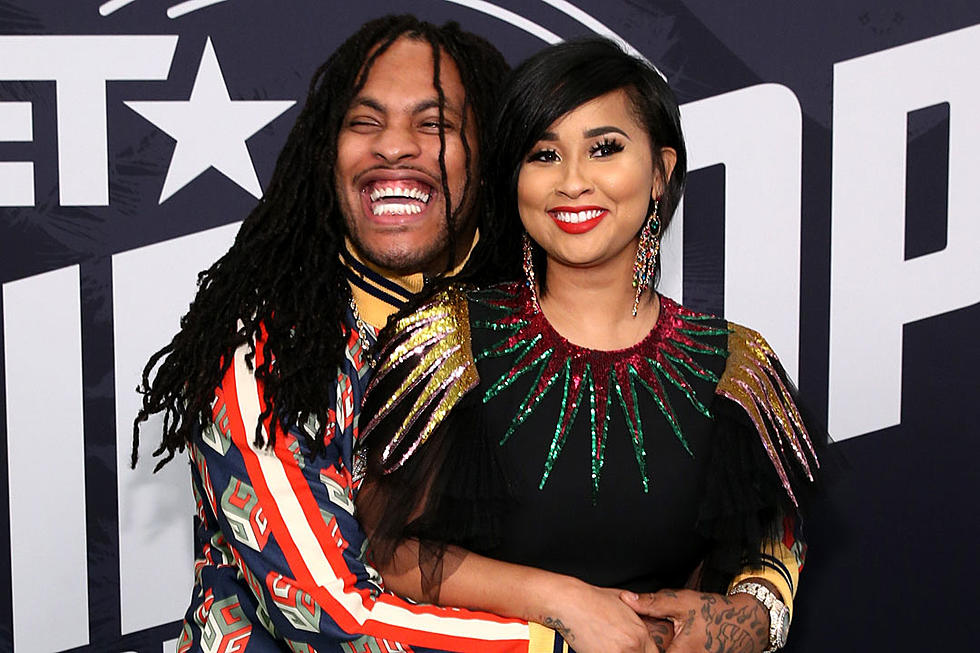 Waka Flocka Flame and Tammy Rivera Have Official Wedding Ceremony in Mexico
Bennett Raglin, Getty Images
After being lawfully wedded back in 2014, Waka Flocka Flame and wife Tammy Rivera tied the knot in an official wedding ceremony in Mexico over the weekend.
On Saturday (Jan. 19), invited family and friends of the couple gathered at the Generations Riviera Maya resort in Cancun for the special event. Programs for the ceremony have surfaced and reveal a heartwarming declaration.
"We have shared the joys, blessing and challenges of being together for five years," it reads, surrounded by pictures of the couple. "On January 19, 2019, we will reaffirm our commitment to each other, ensuring that our marriage flourishes for years to come. Our trust, understanding and commitment to each other will continue to increase our love and heighten our happiness in being together...forever."
Footage and photos from the ceremony show a joyous occasion. Waka's mom, Deb Antney, was on hand as well as Tammy's daughter Charlie. Love & Hip Hop star Juju was also seen in the place to be.
Waka and Tammy have officially been married since May 2014. They broke up in June 2016, but were eventually able to patch things up. Tammy later revealed why she didn't give up on their marriage.
"I'm not that type, I think that's weak of a woman to do that," she said in an interview. "It's easier to walk away as opposed to than to speaking up! No we're going to fight for this we got married. My family is worth fighting for."
Check out photos and footage from Waka and Tammy's official wedding ceremony below.
Read 10 Wild Stories That Took Place During Hip-Hop Tours