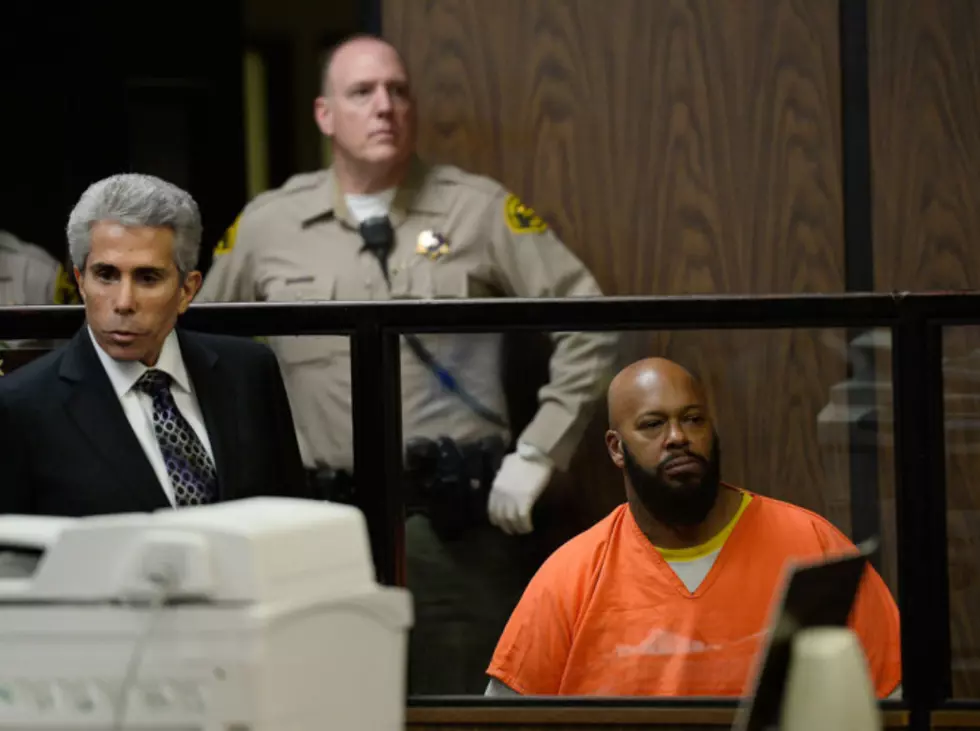 Watch the Video of Suge Knight's Fatal Hit and Run Incident
Getty Image
The graphic security video of Suge Knight's fatal hit and run incident that left Terry Carter, 55, dead and Cle "Bone" Sloan, 51, injured on Jan. 29 is now public. TMZ has acquired footage and it is very gruesome. The video shows Suge's red truck pulling up into Tam's Burgers in Compton where he appears to be approach by Sloan and several others. Moments later, Knight is seen reversing over Bone, before putting the car into drive and running over both him and Carter. According to TMZ, Carter's family requested for the video to be released so that the public could see what really happened on the commercial set of Straight Outta Compton—a biopic about the rap group N.W.A.—that day.
The former Death Row Records CEO is currently charged with murder and attempted murder. He pled not guilty to both charges. He's been held without bail and is expected to appear in court today. Last week he fired his lawyers and was rushed to the hospital for the third time.
Last month, Knight claimed that he was trying to flee from Bone after he was been ambushed. His one-time attorney stated that the video footage showed Bone and another person pointing guns at Knight before he tried to escape the scene. In the video, an unidentified person is seen grabbing something from Sloan as he lay on the ground. Suge's fiancee also said to TMZ that the "aggressors" were waiting for 12 minutes prior to Suge's arrival and the reason why he didn't drive on the street was because he was being blocked by other ambushers.
Knight is also in trouble from a previous case with comedian Katt Williams for stealing a camera from an independent celebrity photographer on Sept. 5, 2014.