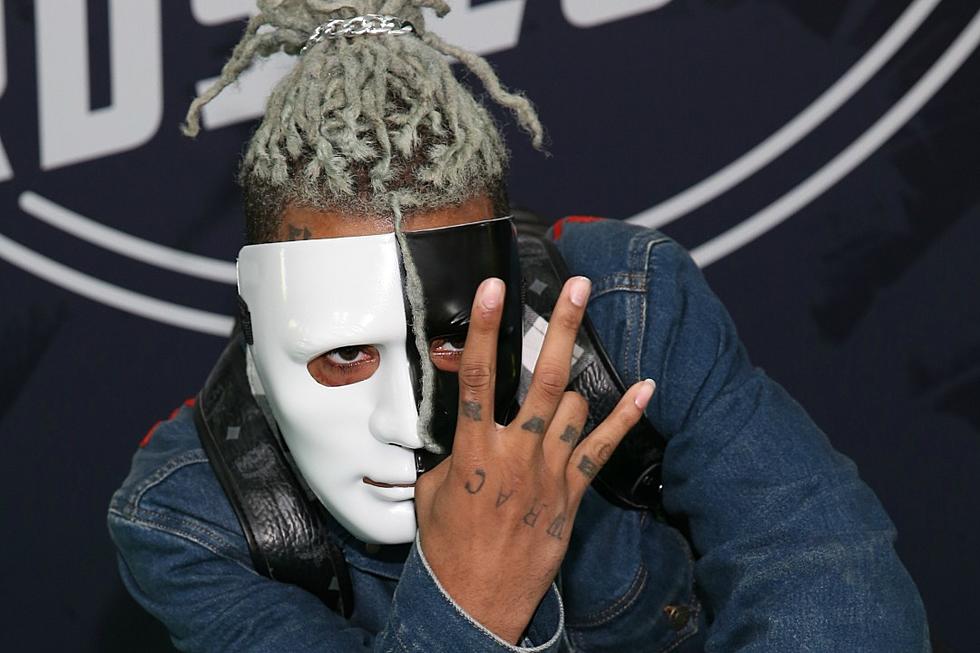 Victim Wants XXXTentacion's Domestic Battery Case Dropped, Prosecutors Question Validity
Bennett Raglin, Getty Images
XXXTentacion's legal problems regarding a domestic battery case are getting more complex. The rapper's lawyers have turned in an affidavit claiming his ex-girlfriend, who says XXX assaulted her when she was pregnant last year, is no longer interested in pursuing the case against him. However, Miami-Dade prosecutors aren't so convinced.
TMZ reports that the prosecutors don't believe the South Florida rapper's ex actually signed the legal document. They also plan to pursue the case whether the accuser signed the paperwork or not. If this is true, it doesn't look like X will be walking away from this case, though the ex's signature to dismiss everything would theoretically make him more difficult to convict.
The 17 rapper's case will now be split into two, with the witness-tampering charge going to trial first, according to Pitchfork. XXX appeared in a Miami courtroom today for a hearing and received news that his trial date, originally set for Dec. 11, would be postponed. If convicted of witness-tampering, which is a first-degree felony, Florida law allows for the prosecution to pursue a life sentence.
"Also another thing, I want to apologize to every single woman that I've ever disrespected or made feel violated, by me, saying i am 'insensitive'," X wrote in an Instagram story a few months ago.
He continued, "I dont take back the remark in a general statement, but I do want to say I would never intentionally try to make a woman feel uncomfortable or in danger by my own conscious will so in order to show progress in my life and show remorse for my remark to the people that support me I want to let you know, that I will be donating over 100 thousand dollars, to domestic violence prevention programs!"
XXXTentaction's next hearing is set for Dec. 15.
See New Music Releases for December