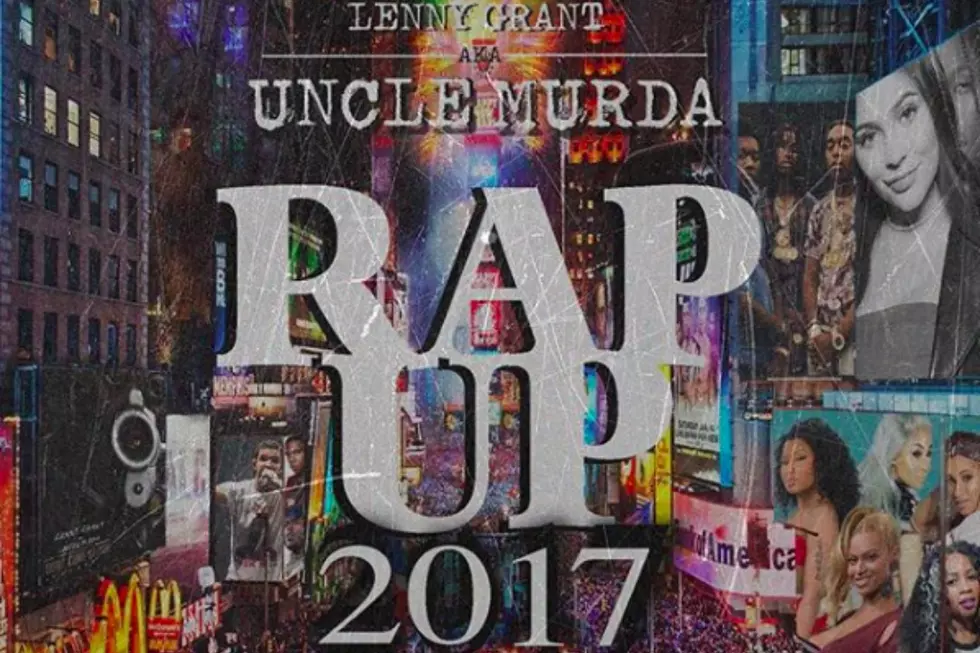 Uncle Murda Goes In on a Bunch of Artists on New Song "Rap Up 2017″
G-Unit
Uncle Murda is back. On Monday (Jan. 1), the G-Unit Records rapper returned with "Rap Up 2017," his hilariously frank recap of the last year. As was the case with his last installment, Murda—also known as Lenny Grant—pulls no punches.
Produced by Myles William and Mister Neek, the new track finds Murda going in on just about everyone and everything. In one bit, he mentions JAY-Z's quarrel with Kanye West, recalling that Hov called Yeezy out on his 4:44 cut, "Kill Jay Z."
"JAY-Z confessed to cheating on Beyoncé/And he finally threw some shots back at Kanye/Jay know Kanye ain't 'bout that violence/For my nigga Prodigy, let's have a moment of silence," he spits, shouting out the late, great Prodigy at the end of the verse.
"I was mad Soulja Boy and Chris Brown didn't fight/Migos and Joe Budden almost got into a fight/'Do it look like I was left off 'Bad and Boujee'?/Yeah it was Offset, Quavo and Lil Uzi," he spit.
Check out all of Murda's ruthlessly honest celebrity name-drops by checking out "Rap Up 2017" for yourself below.
See 10 Critically-Acclaimed Books Rappers Live By