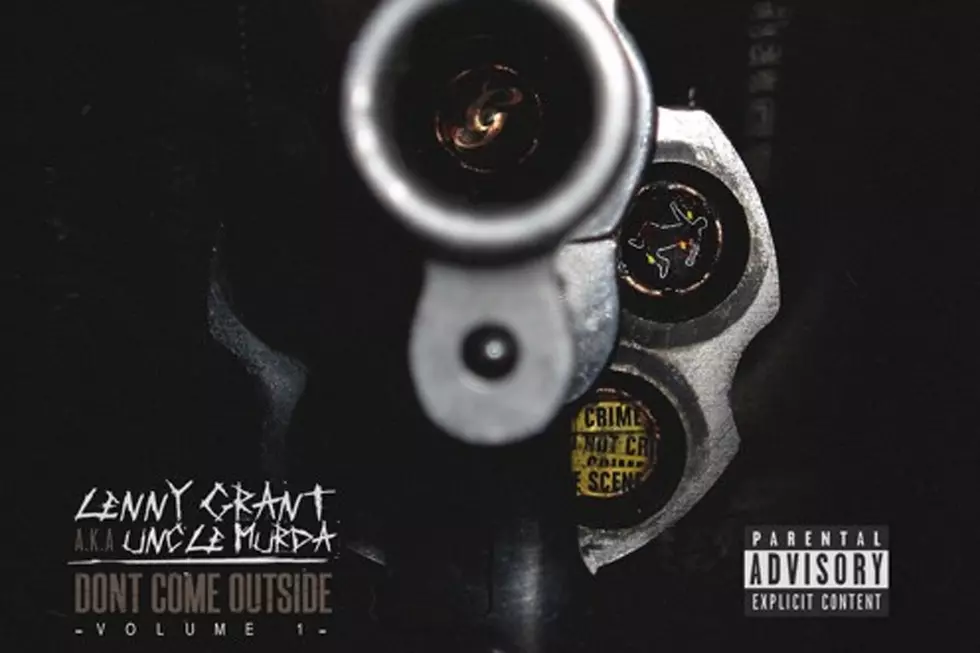 Uncle Murda and Dave East Are Ruthless on New Song "Tonite"
G-Unit
The record is a gritty anthem for anyone who has beef. "We don't care if they strapped up, we got the drop tonight/We don't miss when we shoot, niggas getting shot tonight," Uncle Murda delivers.
"'Tonite' is motivational music. If you got beef, meaning if you got an issue and you listen to this track somebody might get shot that night," Murda states about the track. "This ain't no squashing the beef music, this is aggressive music. Dave East is my guy, I told him I needed him on this. I sent him the record and he sent it right back! Be on the lookout for the video, it's coming soon."
Murda also gave fans an update on The Lenny Grant Story and why it's being delayed. "Don't Come Outside Vol. 1 came about because I pushed my Lenny Grant project back after playing some music for 50 Cent," he shares. "50 wants to give it a bigger and better look when the time [is] right. So I decided to put out Don't Come Outside so GMG, ATM and The Unit can dictate policy on the streets and get y'all ready for what's about to come. Now for those of y'all that know me, yes, I'm talking crazy on this project. The content is very aggressive and I promise y'all won't be disappointed. Weirdos are gone start getting smacked."
Don't Come Outside Vol. 1 features guest appearances from Dave East, Jadakiss, 50 Cent, Young Dolph, Maino and Trick Trick. Previously, the New York MC released his "Statue of Limitations" track with Fifty and "No More" featuring Jadakiss.
See New Music Releases for November 2017