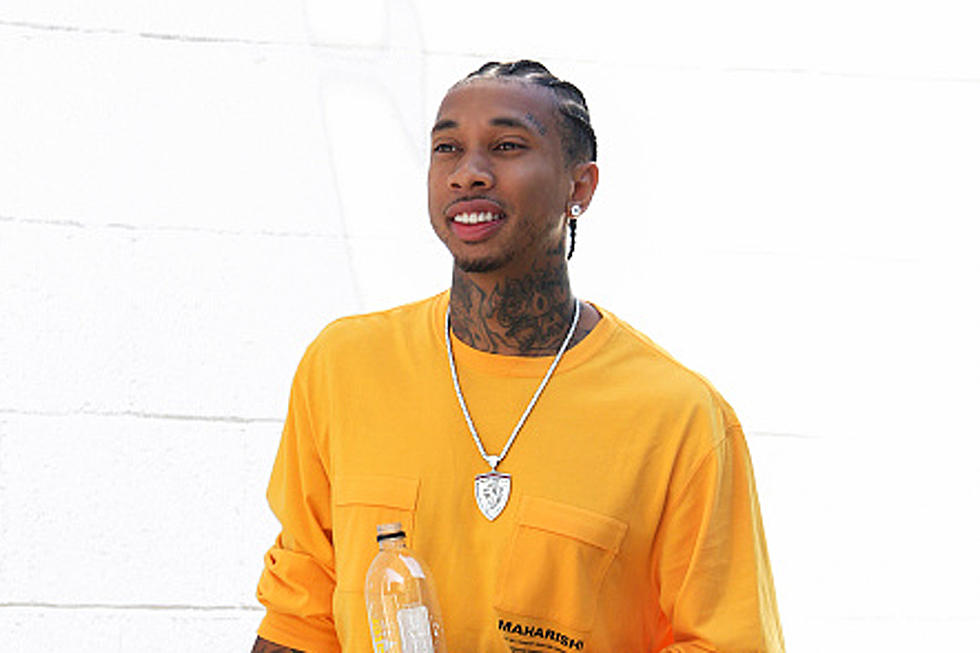 Tyga and His Son King Cairo Sued for Unpaid Rent
Bauer Griffin, Getty Images
Tyga has been sued several times over the years, but this might be the most head-scratching one yet. The Cali rapper and his 5-year-old son King Cairo are reportedly being sued for unpaid rent. Yes, you read that correctly.
According to a TMZ report on Thursday (March 29), Simon Cowell's ex-fiancee Mezhgan Hussainy is coming after T. Raww's pockets. The site claims the rapper rented a Beverly Hills mansion from Hussainy for $40,000 a month back in March 2017. But, she claims the rent money stopped coming in in January 2018.
She is suing Tyga for back rent. But the peculiar part is the rapper's son King Cairo being named on the suit as "other defendants." According to TMZ, Tyga has the boy's name on the lease, which is the reason for the pre-schooler being mentioned.
The Cali rapper's lawyers definitely earn their paycheck. Back in January, a warrant was issued for Tyga for missing a court date over a huge judgement he owes to a woman who was injured during one of his shows.
In other Tyga-related news, he recently spoke out on Twitter about people spreading false news about him, possibly in response to folks trying to spread rumors he is the father of Kylie Jenner's baby. "I've never said anything about someone else's child or family insinuating my involvement; and will never do so," Tyga explained. "Please, Stop spreading false stories and attacking people's families. I have nothing to do with any of that. People should be able to live in peace."
Tyga dropped his latest album Kyoto in February.
See 33 Rappers With Wild Neck Tattoos