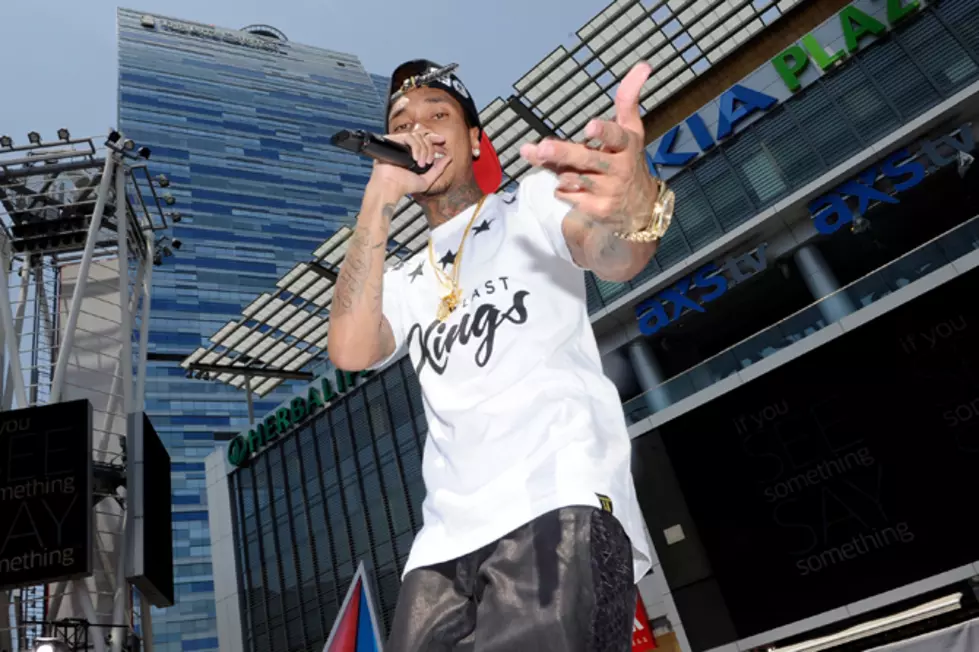 Tyga Calls Fan Ugly In Response To His Rumored Relationship With Kylie Jenner
Getty Images
More fuel has been added to the fire as Tyga's alleged relationship with 17-year-old Kylie Jenner . On Friday (Oct. 17), fans verbally attacked the rapper on Instagram for reportedly dating someone underage and even wished harm on his family. Tyga quickly shot back and blasted the fan for the rude comments.
One aggravated Instagram user wrote, ""Nasty a– pedophile..your career and family is worth losing over this Kardashian baby thot @kyliejenner..I hope @blacchyna takes you away from your son..you should be locked up."
Tyga questioned the user's hateful words and purpose of making the comment, calling the attacker's physical appearance and soul ugly.
"@smartchik78 why u sound so hateful. U don't know s—- bout my life but the fake s—- u read online. Worry about your sad boring life. U wish u can have a baby by a n—- like me and live this lifestyle.let me guess no one wants u or ever attempted to spoil u and give u the world like I do for mines. Your ugly not just physically but in your soul. Never speak on on my son."
Last Thursday (Oct. 16), Tyga and his former fiancé Blac Chyna celebrated their son, King Cairo's, second birthday. Later on that even Chyna posted a intimate picture of herself and T-Raw that was later taken down.