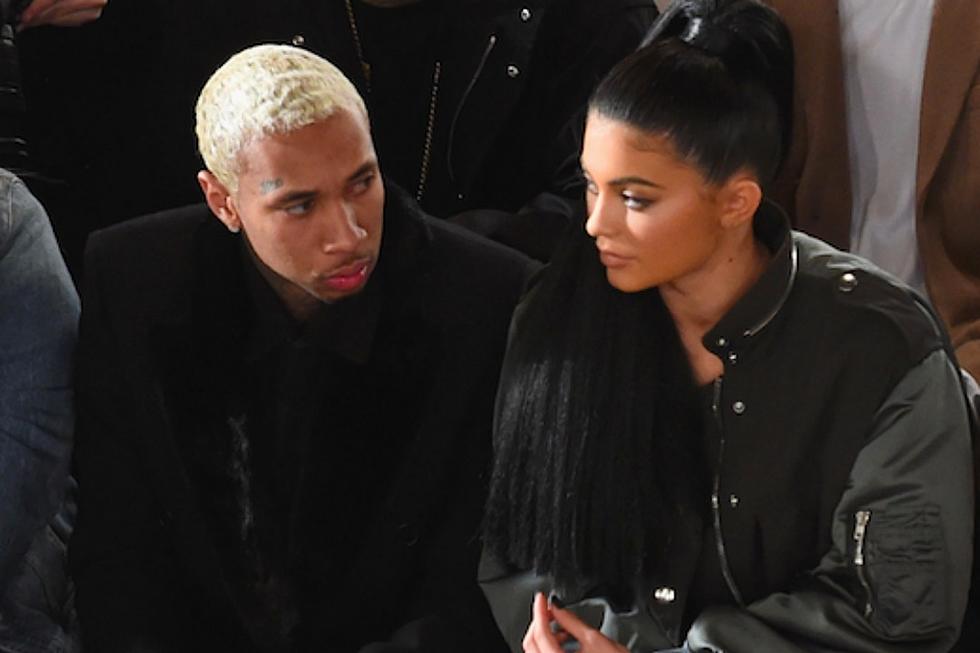 Tyga and Kylie Jenner's Relationship Ended Due to Kris Jenner's Control
Jamie McCarthy, Getty Images
It appears that Kris Jenner was the one who actually broke up Tyga and Kylie Jenner. Ian Halperin, who wrote the Kardashian Dynasty, claims that Kris Jenner made the call for Kylie to end her relationship with Tyga in a new article for the Daily Mail.
"It was Kris who made the decision that Tyga had to go," Halperin wrote. "It was made not because of his apparent infidelities or the age gap in his relationship with Kylie. In fact, it was a devastating cynical calculation on Kris' part. My sources tell me that Blac Chyna's relationship with Rob Kardashian makes her an integral part of the Kardashian family. And therefore, there is simply no space in the family for both her and Tyga."
The piece declares that Kris Jenner was never fond of Tyga. Friends of the Kardashian family matriarch said there were "red flags" all over Tyga. Jenner was apparently worried that the rapper only got into a relationship with Kylie for her money. When Tyga's ex Blac Chyna became involved with Rob Kardashian, the "Ayo" rapper's exit became imminent.
"The second Chyna rolled into bed with Rob, it marked the end of Tyga's Kardashian journey," a source said.
Halperin also spoke to two of Tyga's friends who relayed his side of the story. The two said that the Young Money artist felt controlled by the Kardashians.
"The family monitored Tyga's every move," the friends told Halperin. "They wanted him to conform and turn into Prince William. Tyga tried to please them, but everyone in his inner circle knew it was only a matter of time. Tyga was a bad boy rapper before he met Kylie. The Kardashians seemed intent to turn this monster into their pet."
The article alleges that Kris Jenner's is seeking a way to prevent Tyga from spilling the Kardashian's secrets. The family is worried that the tough breakup will result in him speaking out to the media.
20 Albums Turning 10 in 2016