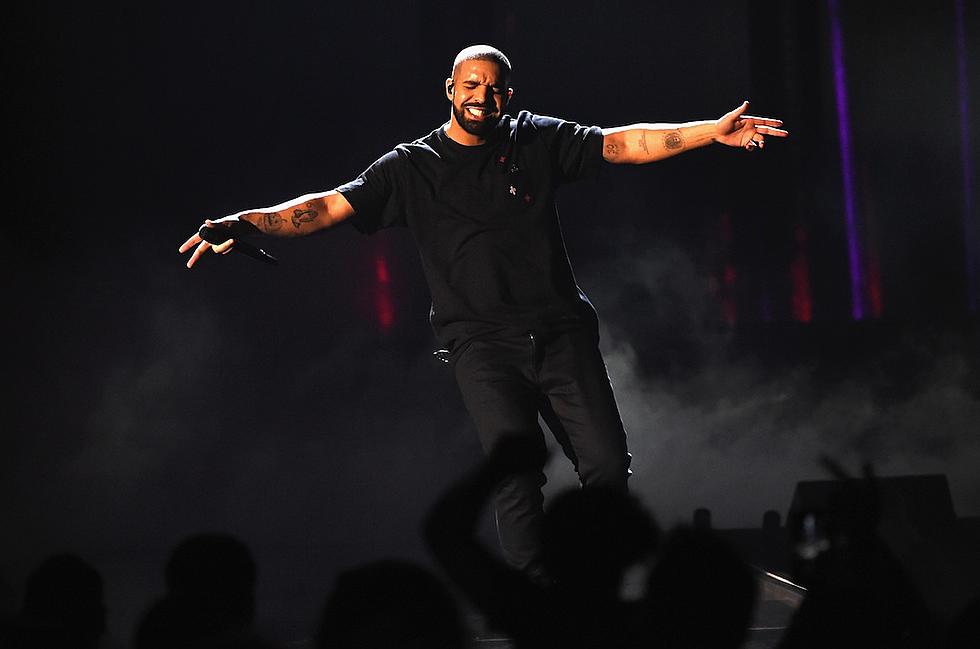 Twitter Reacts to Drake's Subliminal Disses on New Song "Two Birds, One Stone"
Kevin Winter, Getty Images
Drake's IG comments were filled with people asking about the stray shots on "Two Birds, One Stone," and it looks like Drizzy finally responded to one, saying, "mans need to stop mentioning my name when they get geeked [...] supposed be all love out here word to my bro Pablo." See the comment below.
On Sunday (Oct. 23), Drake fulfilled his promise to deliver new music by dropping four new songs during his OVO Sound Radio show on Apple Music. Also announcing a new project, More Life, the OVO head honcho premiered a remix to Dave's "Wanna Know," "Sneakin" featuring 21 Savage, "Fake Love" and "Two Birds, One Stone" -- four tracks that might appear on the upcoming effort. While all the songs shine in their own way, the subliminal bars on the last premiere took many by surprise.
People assumed Drake was dissing both Kid Cudi and Pusha T on "Two Birds, One Stone." Drizzy spits, "You were the man on the moon/Now you just go through your phases/Life of the angry and famous," which is a bar people obviously took as a shot to Cudi. Last month, Cudder went on a Twitter rant, calling out Drake and Kanye. The Toronto rapper did address Cudi shortly after the tweets went viral and it appears he's at it again.
The other bar that got people chattering was the alleged shot at Pusha T. On the song, it appears that Drake is questioning Pusha T's past and alluding that the Virginia rapper hyped it all up. "But really, it's you with all the drug dealer stories that's gotta stop though/You made a couple chops and now you think you Chapo/If you ask me though you ain't lining the trunk with kilos/You bagging weed with all your niggas watching Pacino," raps Drake.
Of course Twitter had a field day following the release of the song. Check out the galleries above and below to see what fans had to say.
Twitter Reacts to Alleged Pusha T Diss on "Two Birds, One Stone"