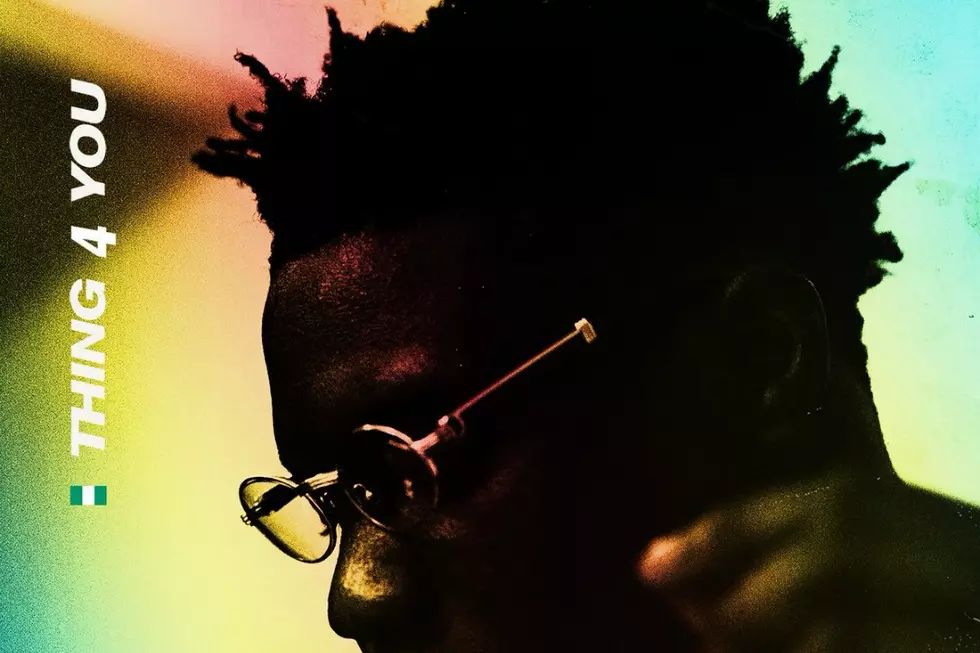 Tunji Ige Drops New Song "Thing 4 You"
Tunji Ige via SoundCloud
Tunji Ige is back. Very recently, the rapper/producer unveiled "Thing 4 You," his first new song in nearly a year. He announced it through his Twitter account.
"Thing 4 You Available everywhere now!!!!!!" he wrote in a tweet a few days ago. "'Thing 4 You' by Tunji Ige on #SoundCloud? #np."
The new tune features stuttering synths and some smooth vocals from Tunji, who croons on about a lady who's captured his attention. "Oh, yes, it's true/I got this thing for you/Oh, yes, it's true/I got this thing for you," Tunji sings on the track, which he apparently produced himself.
The last time we got a project from Tunji was 2016's Missed Calls EP, but it's clear his skills haven't gone anywhere. On the production front, he played a role in creating the instrumental for R&B sensation Khalid's hit single, "Location." Needless to say, he's got skills.
There's no word on which project this new Tunji track will land on, but it's a pretty dope new song. Check it out for yourself through SoundCloud below. Cop it on iTunes.
See New Music Releases for November 2017