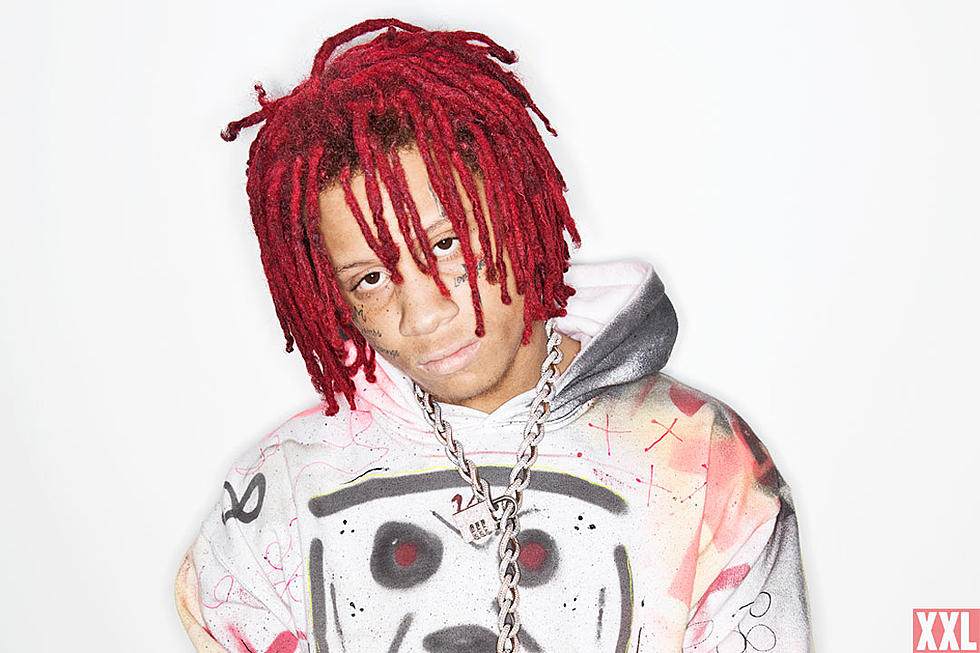 Trippie Redd Shares Rough Draft of Debut Album Title and Tracklist
Akira Ruiz for XXL
The Canton, Ohio rapper hopped on Instagram on Friday (June 29) to reveal part of the tracklist for the 26-song album, Life's a Trip, but said the tracklist could change at any time. "THIS IS ONLY A ROUGH DRAFT ANY OF THIS INFO COULD ALTER AND CHANGE AND ARTWORK IS NOT YET FINISHED AND THIS WHOLE PROJECT IS ALMOST 26 SONGS I LOVE YOU ALL," he wrote in the caption.
While Trippie says Life's a Trip may include up to 26 songs, the rapper only revealed nine of the songs that may make it on to the project. So far, the record includes the previously released singles "Wish" and "Me Likey," as well as the songs "Bigger Than Satan," "Red Butterflies" and "Taking a Walk." Noticeably missing from the rough draft of the tracklist are the recently released songs, "How You Feel" and "I Kill People."
The rapper also promised another album surprise should his Instagram post receive 100,000 comments. "JULY ☺️☺️☺️ COMMENT "14" 100k TIMES FOR ANOTHER ALBUM SUPRISE!" he wrote.
Check out the work-in-progress tracklist for Trippie's upcoming debut offering below.
Trippie Redd's Life's a Trip Album Tracklist
1. "Away Away"
2. "Taking a Walk"
3. "Wish"
4. "Bigger Than Satan"
5. "Missing My Idols"
6. "Me Likey"
7. "Red Butterflies"
8. "Bird Shit"
9. "Bang!"
See New Music Releases for June 2018