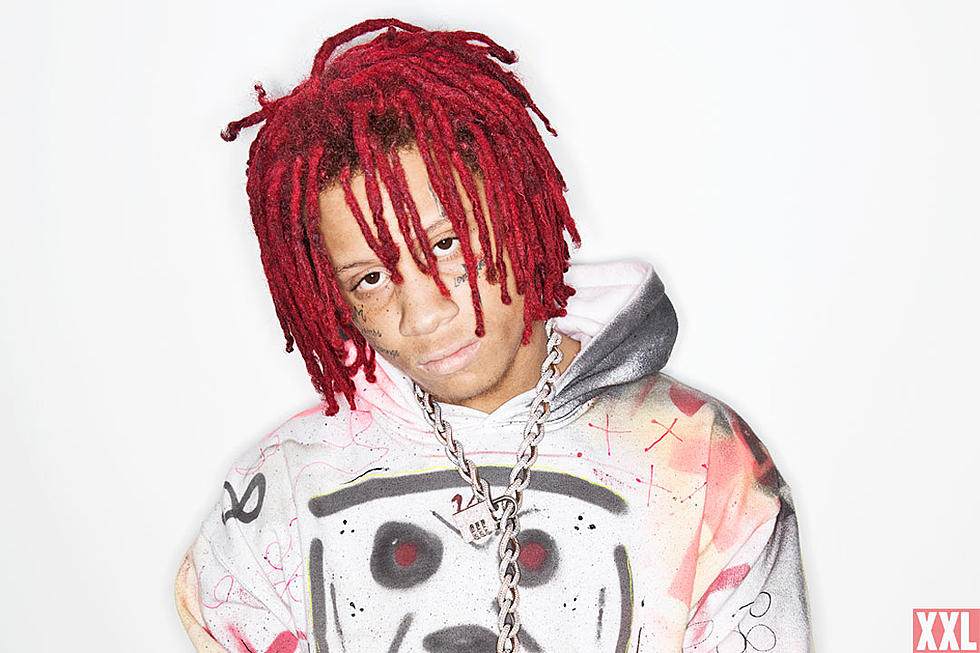 Trippie Redd Previews New Music Ahead of 'A Love Letter to You 3′ Mixtape
Akira Ruiz for XXL
Just over a month removed from the release of his debut album Life's a Trip, Trippie Redd already has new heat waiting in the wing in the form of his forthcoming mixtape, A Love Letter to You 3. On Saturday (Sept. 15), the Ohio artist shared a preview of a couple of new tracks from the project.
The 2018 XXL Freshman revealed both clips via Instagram. The first is titled "Topanga," presumably after the love interest of the main character of the 1990s sitcom Boy Meets World. This one finds Trippie crooning over a sped up sample. "Don't talk to strangers, since a youngin' I been toting bangers/I might take that lil' bitch to Topanga/I said stop lil' bitch you in danger/Yea, you in danger, I might take yo' lil' ass to Topanga/Just don't move like no ma'fuckin' stranger/Know I tote bangers, boom, boom, boom, boom!"
He captioned the clip, "A Love Letter Too You 3 comment '📝❤️❤️' if you ready for this mixtape it's already done just needs 2-3 more songs."
In another clip, he shared a preview of an acoustic-driven track that is way more mellow. "Will it take my death to see, to see my destiny/They say I live in a fantasy/I'm just drunk off Hennessy," he croons.
Trippie dropped the previous installments in the Love Letter series in 2017, with the inaugural offering coming out in May and part two dropping in October. It looks like he will complete the trilogy soon.
Check out previews of new music from Trippie Redd below.
See Behind-the-Scenes Photos of Trippie Redd at the 2018 XXL Freshman Cover Shoot