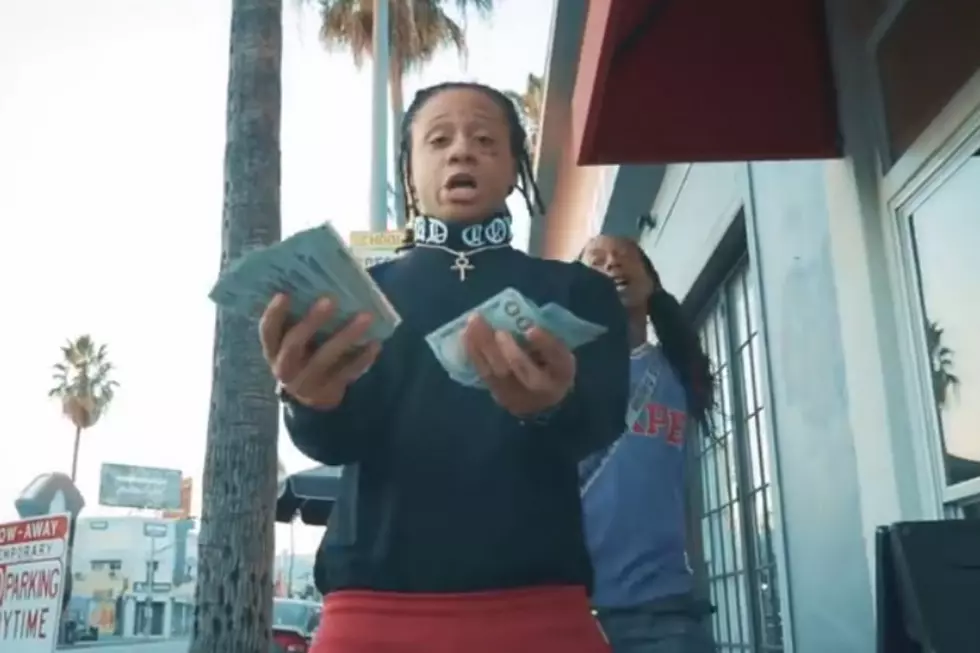 Trippie Redd's Pockets Are "Overweight" in New Video
Laka Films via YouTube
Trippie Redd seemed to come out of nowhere and now he is everywhere. He recently dropped the video for his track "Overweight" featuring Chris King.
In the new visual, shot by Laka Films, Trippie and Chris are filmed as they diddy bop down the sidewalk of a busy street rapping a flexing wads of fresh big face Benjis. "Boolin' on the block, you serving re-rock/Swear these people need to really stop/You ain't about that life you ain't hip-hop/Ooh, is you hip, not/Trippie at the top, they gonna never stop/Yeah, I'm fucking on your thot/Slimy ass niggas got so much snot/I need to sneeze/Blowing on the trees/Baby, she gonna fuck and suck on me/Yea, this dick is what she need," Trippie raps on the turnt up track.
The song is off Trippie's latest solo offering, A Love Letter to You 2, which came out last month. The new project features Bali Baby, Uno The Activist, Cydnee With a C, Chris King and others.
On Halloween, he dropped the joint project with Lil Wop, Angles and Demons. The five-song EP features production from 4point0Lehgo and Digital Nas.
Trippie might even have a collab with Drake in the works. "Just wait till y'all hear that Trippie Redd x Drake collab.. sheeesh.... I couldn't believe it 🔥," DJ Flippp tweeted over a week ago. The single has not been confirmed, but time will tell.
Watch Trippie Redd's "Overweight " video below.
See 33 Rappers With Neck Tattoos