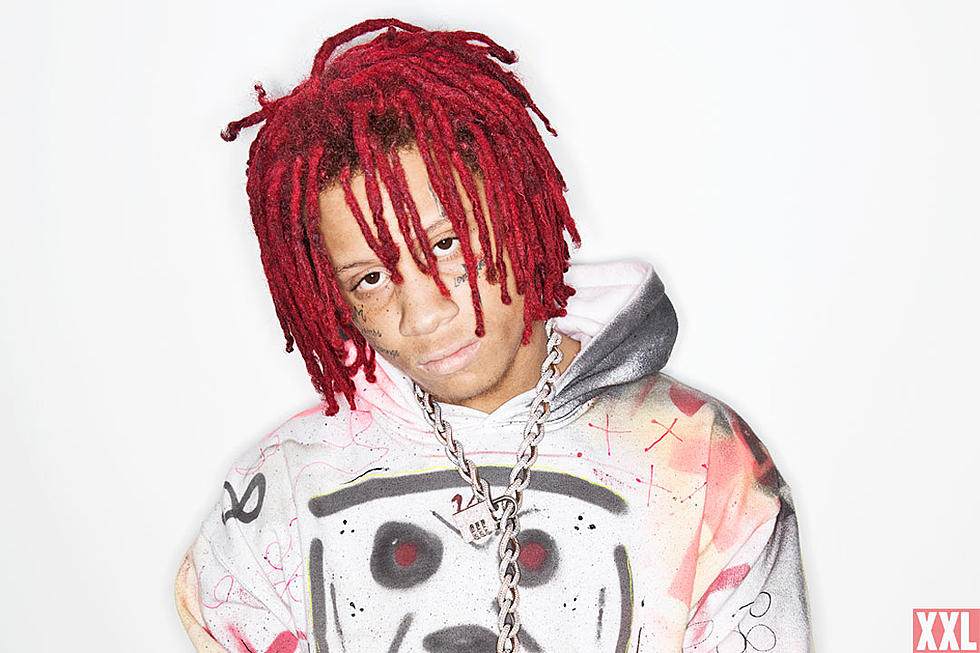 Trippie Redd's "Love Scars" Goes Platinum
Akira Ruiz for XXL
Nearly two years after its release, Trippie Redd's "Love Scars" has gone platinum. Released on Nov. 23, 2016, the A Love Letter to You track becomes the Ohio rapper's third platinum plaque following "Dark Knight Dummo" featuring Travis Scott and his collaboration with XXXTentacion, "Fuck Love."
"Love Scars" officially earned its platinum certification on Aug. 3, five months after it was certified gold. Along with "Love Scars," "Fuck Love" and "Dark Knight Dummo," 2018 has been a good year for the 2018 XXL Freshman, who also saw "Bust Down" and the 6ix9ine-assisted "Poles 1469" earn gold certifications this year.
Trippie will hope to earn a few more platinum plaques with his recently-released debut album, Life's a Trip. The 14-track project includes the previously released songs "Dark Knight Dummo" and "Uka Uka," but also includes new tracks such as "Underwater FlyZone," "Missing My Idols" and "Taking a Walk."
"He's a little rock star," the producer said. "I like originality. Him and his girl Angie remind me of the new Sid [Vicious] and Nancy."
Check out Trippie's platinum status below.
See Behind-the-Scenes Photos of Trippie Redd at the 2018 XXL Freshman Cover Shoot