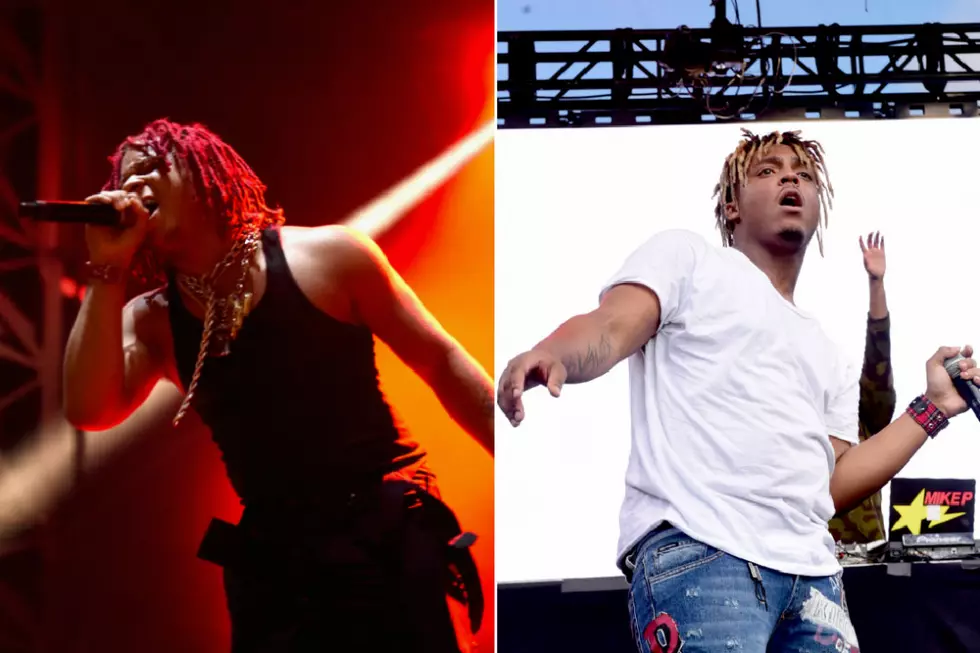 Trippie Redd and Juice Wrld Have a New Song in the Works
Vivien Killilea / Lisa Lake, Getty Images (2)
There are only a few artists who Trippie Redd thinks are on his level; Juice Wrld is one of them. Now it looks like the two have a collab in the works.
After showing up on Instagram Stories together over the last few months, on Wednesday (Oct. 10), Trippie shared a snippet of the collab on his Instagram Story. In the video, the 2018 XXL Freshman is seen riding in a vehicle as the song plays over the speakers. "You got flipped and left in the past to me/You pick that knife up and you stabbing me/Wish it was a paper cut but it's the cash I bleed," Trippie croons on the track.
The new song will more than likely end up on Trippie's upcoming A Love Letter to You 3 mixtape. He previously shared a couple of tracks that will also likely make the cut on the forthcoming release.
The paring with Juice is fitting. A couple weeks back, Trippie expressed his thoughts on his music being better than his contemporaries. "I think my music is the best out of all my competitors," he started. "You niggas trash [for real]. It's always the same. Y'all never switch y'all sound...Niggas my age need to better be about the sound and music instead of the temporary fame and money."
One person he did give props to was Juice Wrld. "[Juice Wrld] my only competition when it comes to REAL MUSIC and knowing how to go from genre to genre on some versatile shit," he added.
Check out a snippet of their upcoming collab below.
See Behind-the-Scenes Photos of Trippie Redd at the 2018 XXL Freshman Cover Shoot