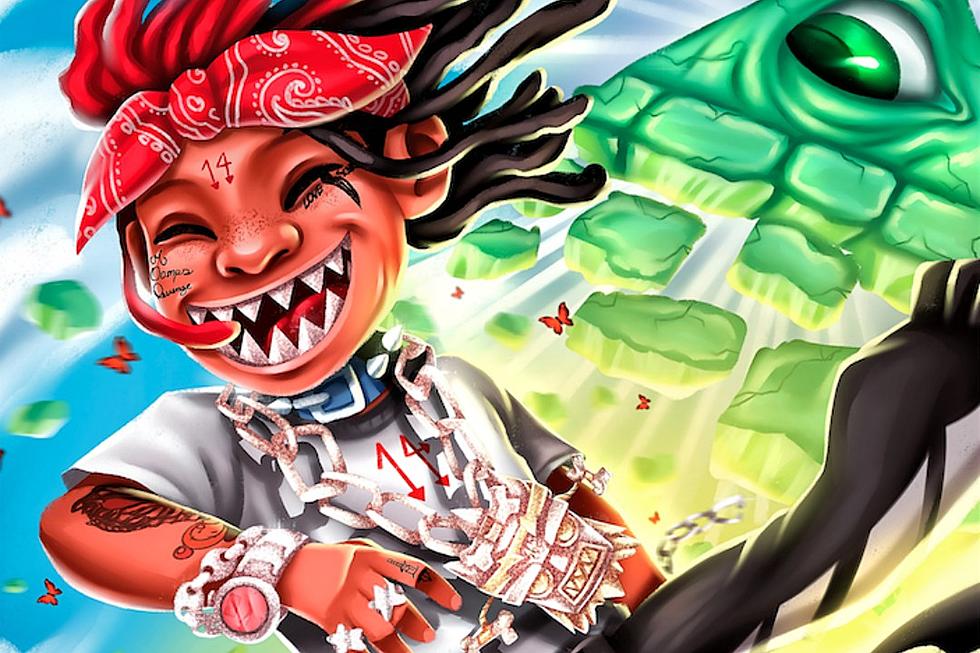 Trippie Redd's 'A Love Letter to You 3' Debuts in Billboard 200 Top 5
TenThousand Projects
Yesterday (Nov. 18), the "Topanga" singer's third installment of his popular A Love Letter to You series debuted in the Billboard 200's No. 3 spot after moving over 84,000 equivalent album units in its first week of release. Of the 84,000 total sales, 72,000 units were SEA units which translates to 108.8 million on-demand audio streams, giving Trippie the most streamed album in America during the week of its release.
"I really don't think y'all understand how fuckn amazing you guys are," Trippie Redd said in a celebratory Instagram post. "I mean honestly we just kinda showed our ass going this crazy no promo at all thank you my 1400/800 brothers & sisters💕 also a special thanks too @elliot @guacamoll.e @qcmceo_p @saturnj for always pushing me and keeping my head up to show the world I'm here to stay."
While he's stacking up his Billboard accolades, Trippie Redd still believes XXXTentacion is the greatest artist of all time. On the night ALLTY3 dropped, Redd posted a screenshot of XXX's new posthumous single "Bad!" and supported his family by declaring him the "GOAT."
"I miss ZZZ 💔😪😪 love you goat best artist of all time members only forever thanks @cleo_ohsojazzy mom for making it possible for us to still listen to this amazing human," Trippie said in his caption for the post.
Congratulations to Trippie Redd for hitting the top five of the Billboard Top 200 chart again!
See Behind-the-Scenes Photos of Trippie Redd at the 2018 XXL Freshman Cover Shoot