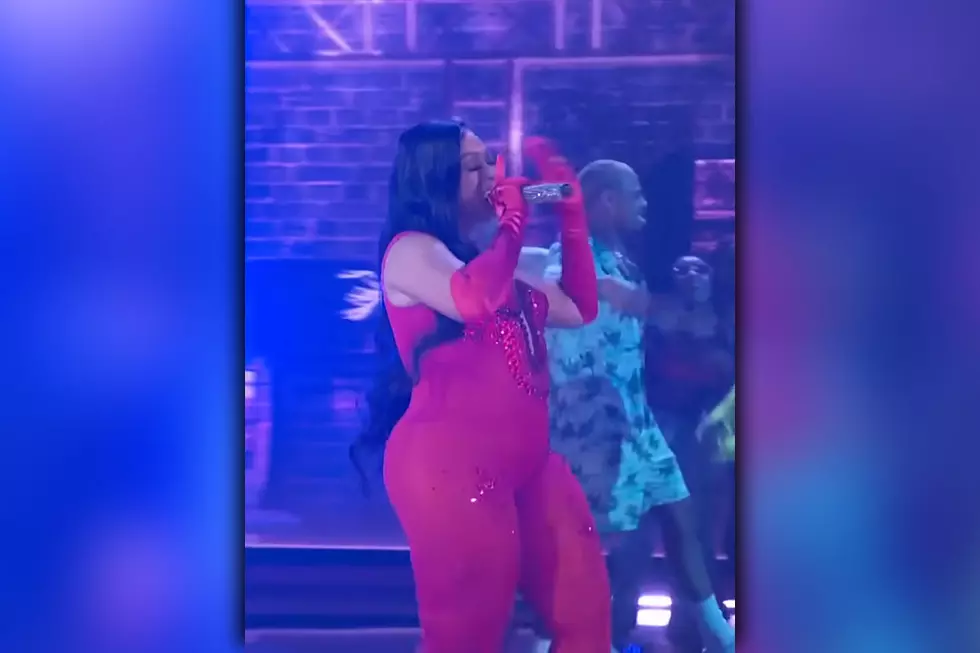 Trina Pregnant Rumors Fly After 2023 BET Awards Performance, Rep Denies It
BETNetworks/YouTube
Rumors about Trina being pregnant started flying around after she performed over the weekend alongside Trick Daddy and Uncle Luke at the 2023 BET Awards at the Microsoft Theater in Los Angeles. Trina's representatives, however, set the record straight and denied that she's with child.
Trina's Rep Claim That She's Not Pregnant
According to a report from TMZ today (June 27), Trina is not pregnant. One of Trina's representatives reportedly told the outlet that the rapper's change in appearance stems from weight fluctuation. Trina's rep also claims that Trina wishes her fans would move on from this assumption.
"She is not pregnant despite fans' speculation following her performance at the BET Awards. Just like any other woman, her weight fluctuates. She is asking for fans to move on from this," a rep for the rapper told TMZ.
The alleged rumor began after Trina delivered "Nann" with Tricky Daddy and Luke on Sunday (June 25), which you can see below, to celebrate 50 years of hip-hop at the 2023 BET Awards. That night, Trina wore a red figure-hugging bodysuit which might have sparked the rumors. Fans' assumptions potentially doubled after the MC posted a video on Instagram of her second performance at the 2023 BET Awards. In the clip, Trina is wearing a silver bodycon dress.
Trina Denies Being Pregnant in the Past
This isn't the first time the "Million Dollar Girl" rapper has faced rumors about being pregnant. In June of 2021, Trina was thought to be pregnant while performing at the 2021 BET Awards. After a video of her set leaked online, people started to claim that the "Here We Go" rapper was preggers.
See the Outfits That Reportedly Sparked Rumors About Trina Bring Pregnant Below
See Controversial Shirts Rappers Created
Which rapper has the most controversial shirt?