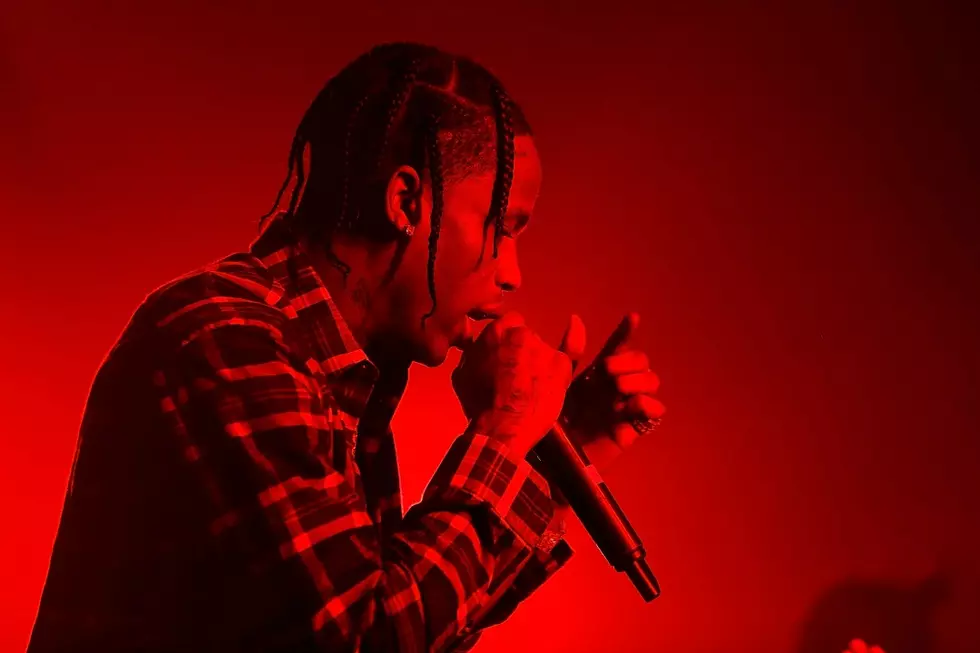 Travis Scott Sued by Fan Who Got Hurt at New York Show
Randy Shropshire, Getty Images
Travis Scott's crazy concert antics have gotten him in trouble once again. According to the New York Post, one fan is now suing the rapper after he was left paralyzed during a a recent Manhattan show.
The fan, a 23-year-old named Kyle Green, says he was pushed off a balcony at the Terminal 5 show on April 30 after Scott encouraged fans to jump off the platform. "Everyone was packed in like sardines. It was hard to breathe," Green remembers.
"I fell and hit the floor. Before I knew it, I was surrounded by security guards, who scooped me up," he recalled. "Travis Scott was yelling at his security guards to bring me to the stage."
From there, Green was dropped onto the stage where Scott, who's expecting a baby with Kylie Jenner, gave him one of his rings. Scott's been known to hand out rings at his concerts, but this one appeared to be his way of making up for Green's terrible fall. Green's injuries, which he says include a fractured back, fractured right ankle and a broken left wrist, left him paralyzed on the left side of his body, and he's now confined to a wheelchair.
"They didn't put a backboard or a neck brace on me or anything, they just kinda lifted me up and pulled me around," Green remembers. "Then they dropped me in front of the stage."
Green, who lived in Brooklyn and attended New York City's Fashion Institute of Technology before his injury, says his injuries caused him to leave New York and move back in with his family in Dutchess County.
In the lawsuit, Green says the venue should have know Scott "had incited mayhem and chaos at prior events," possibly referring to Scott's Arkansas concert this past May. During that month, he was arrested for inciting a riot at the show. He later pled not guilty.
See Photos of Travis Scott's Different Looks Over the Years