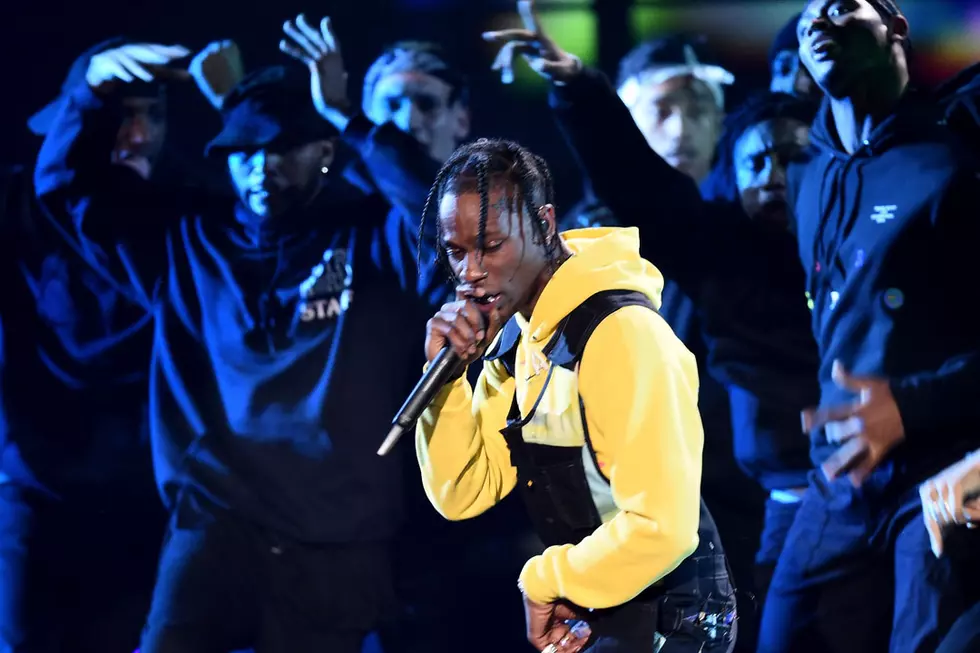 Travis Scott Files Paperwork to Trademark S.P.A.C.E. for New Line of Merchandise
Michael Loccisano, Getty Images
It looks like Travis Scott is looking to ride this whole cosmic theme until the wheels fall off. Earlier today (Sept. 12), the folks at TMZ reported that the Houston rapper has filed documents to trademark S.P.A.C.E. for a new line of merchandise.
According to the celebrity news site, Scott has filed trademark paperwork for clothing, jewelry, non-alcoholic drinks and an online store under S.P.A.C.E. He's also filed paperwork to secure the rights to the phrases S.P.A.C.E 1991 and S.P.A.C.E 2001. There's not yet a word on what those last two are for, but knowing Scott, they're probably for something epic.
The success of Astroworld has to be rewarding for the rapper, who spoke to Billboard about the disappointment he felt about a lack of Grammy nomination for Birds. "I worked so hard on Rodeo and Birds," Travis said at the time. "It might not have been recognized by the masses, but my fans always went hard. This year I'm on a mission to be heard."
It looks like his mission is going pretty well.
See Photos of Travis Scott's Different Looks Over the Years