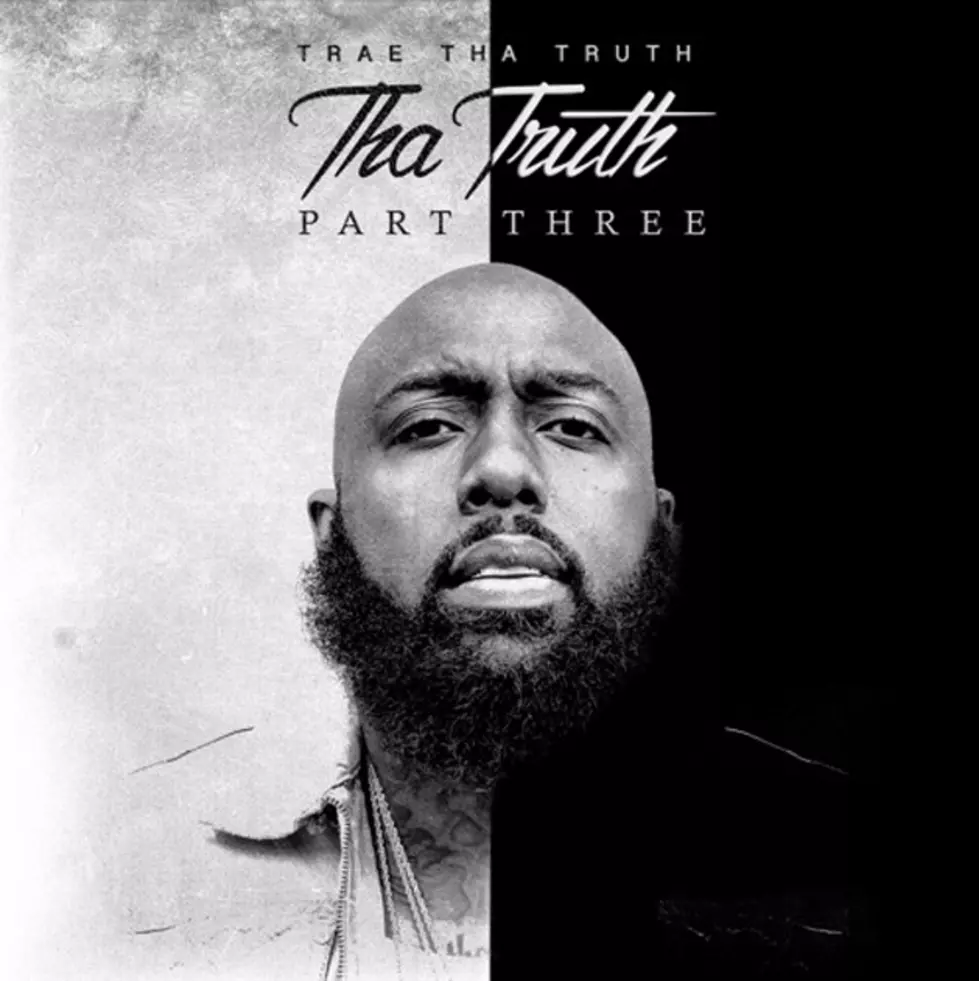 Trae Tha Truth Teams Up With Young Thug and Skippa Da Flippa for "Thuggin," Drops 'Tha Truth Pt. 3′ Tracklist
Empire
Trae Tha Truth teams up with Young Thug and Skippa Da Flippa for a heater. The new track, which is titled "Thuggin," finds the Houston OG collabing with the two Atlanta rappers over fire production. The three contrasting sounds from Skippa, Thugger and Trae mesh well for a four-and-a-half minute record. "Get my dues up, do like Jesus/Ice on me like I gotta fever," raps Young Thug on the hook.
"Thuggin" is off of Trae's upcoming album Tha Truth Pt. 3. He previously released "Take Me Back" and the posse cut "I'm On 3.0."
"Me and Thug have a whole bunch of records from the past that haven't been released and when we coolin', it gives us vibes," said Trae about the song. This is the third time Thug and Trae have released a record together. "I'm in the zone where I want people to enjoy the music and recognize that it's only a few of us out here with pure talent. It's like I say in the song: 'We trained to take from them because they wouldn't feed us.' No one willingly helped us find a way to eat so we had to take. Take or be taken."
Tha Truth Pt. 3 drops July 21 and features appearances Snoop Dogg, T.I., and Rick Ross alongside quality up-and-comers like G-Eazy, D.R.A.M., Dave East, Post Malone, and RaRa, among others. Peep the tracklist and bump "Thuggin" below.
Trae Tha Truth's Tha Truth Pt. 3 tracklist
1. "Can't Get Close"
2. "Too Late" Feat. Post Malone
3. "Alleviation" Feat. Kim
4. "FrFr" Feat. Lil Durk
5. "Thuggin" Feat. Young Thug and Skippa Da Flippa
6. "Still Out Here" Feat. Ra Ra
7. "Fallin Down" Feat. D.R.A.M.
8. "Trae Day" Feat. Que
9. "Pull Up" Feat. Maxo Kream
10. "Prodigy" Feat. Sy Ari Da Kid
11. "Break Out Tha Function" Feat. Kim
12. "Take Me Back"
13. "Tried To Play Me"
14. "Ghetto" featuring T.I., Wyclef Jean and Ink
15. "I Ain't Mad Ya" Feat. Ink
16. "Nothin To Lose" Feat. Watson The Great
17. "Feel So Lost" Feat. Ink and Kim
18. "I'm On 3.0" Feat. T.I., Dave East, Tee Grizzley, Royce da 5'9", Curren$y, DRAM, Snoop Dogg, Fabolous, Rick Ross, Chamillionaire, G-Eazy, Styles P, E-40, Mark Morrison, & Gary Clark Jr.
Here Are 19 Rappers Going Platinum in 2017