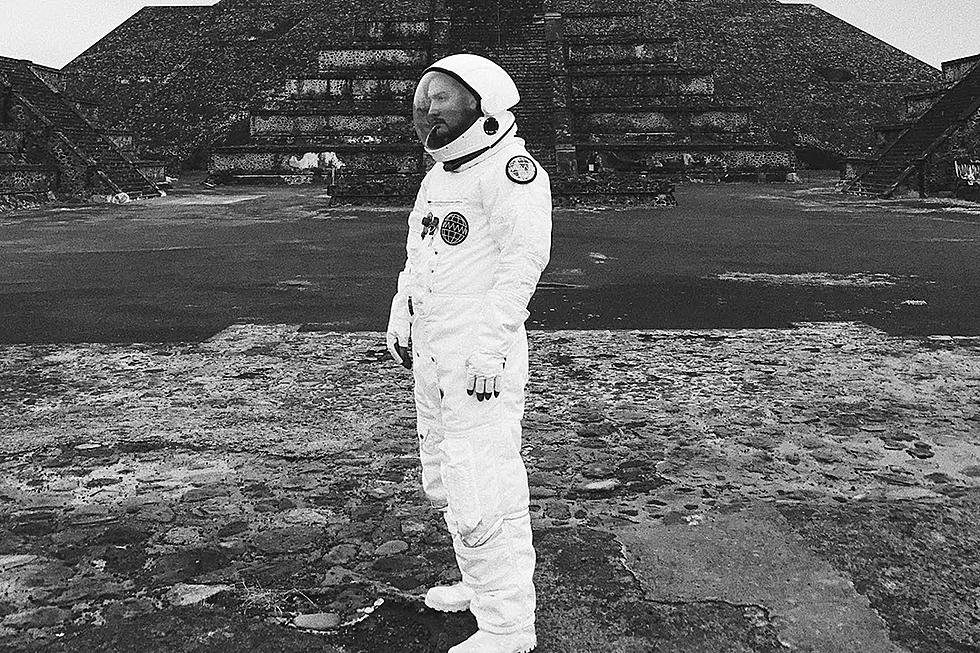 Towkio Delivers Debut Album 'WWW.'
American Recordings / Republic
Most rappers celebrate the release of their album with a tweet or Instagram post, but rapper Towkio celebrated the release of his debut project, WWW., by dropping the album from space. Now, on Friday (Feb. 23), Towkio officially delivers his album.
Executive produced by Rick Rubin and Lido, the 13-track project includes the previously released songs "Symphony," "Swim" and "2 Da Moon" and features guest appearances from Vic Mensa, SZA, Teddy Jackson, Grace Weber and Njomza.
Along with the release of WWW., Towkio also shared a video of his journey into space. Strapped into a helium balloon, Towkio traveled more than 90,000 feet into the sky. Surrounded only by two cameras and a physical copy of the album, the rapper had a turbulent descent back to Earth but made it to land safely.
While Towkio may not be a household name yet, the rapper has received a co-sign from fellow Windy City artist, Kanye West. Last year, Rubin revealed that he played an unreleased Towkio track for Yeezy and the rapper loved it. "I played 'swim' for Kanye yesterday," Rubin wrote. "He Loved it."
Check out the tracklist and listen to WWW. below.
 Towkio's WWW. Album Tracklist
1. "Swim"
2. "Symphony" Feat. Teddy Jackson
3. "Hot Shit"
4. "Loose"
5. "2 Da Moon" Feat. Teddy Jackson & Grace Weber
6. "Morning View" Feat. SZA
7. "Forever" Feat. Vic Mensa
8. "CNTRL"
9. "Drift"
10. "Disco"
11. "Lose Me (I Don't Mind)"
12. "Hate to Love" Feat. Njomza
13. "Alone"
See New Music Releases for February 2018