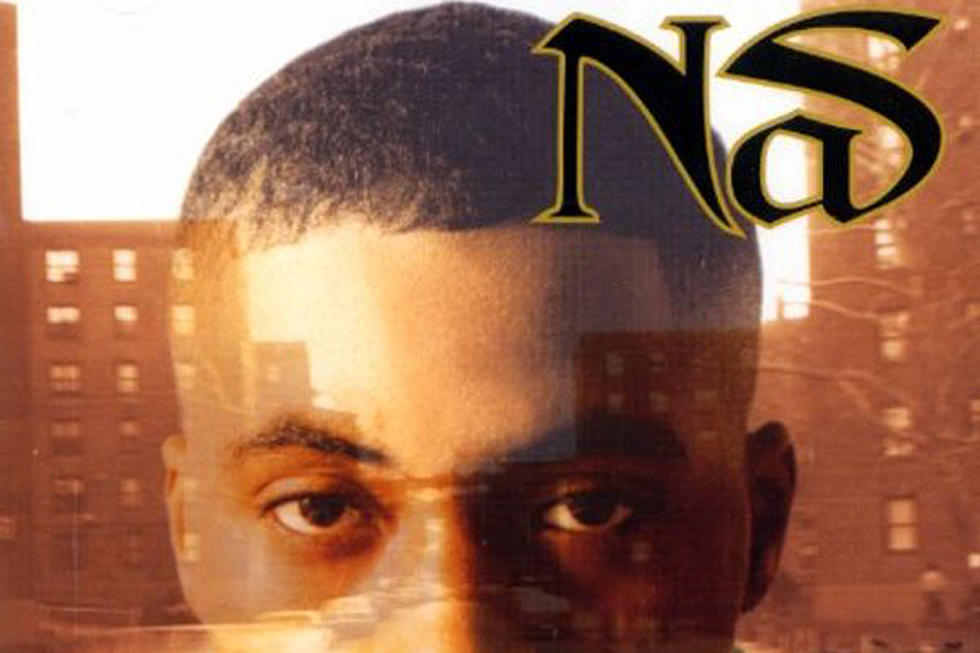 Today in Hip-Hop: Nas Drops 'It Was Written' Album
Columbia Records
On this day, July 2, in hip-hop history…
1996:  One of the most burdensome tasks in all of the hip-hop landscape, which history will surely confirm, is following up an iconic debut album with an equally or exceedingly prosperous sophomore effort.
Two years removed from his immortal and undisputed all-time classic inaugural album, Illmatic, Queens' own Nasir Jones released the succeeding and long-awaited, It Was Written. While juxtaposition of the two efforts was inevitable, the largest disservice that the hip-hop contingent could do for themselves and the prospective layout of hip-hop's foundation, would be to try and make relentless intricate comparisons between the two albums.
Nas promptly established early into It Was Written, that his evolution as an MC was swiftly taking shape. While his inflection and magnificent capability in storytelling were potent within both releases, that was about the extent of the likenesses. Embracing the origins of an organic street emcee backed by deep boom-bap East coast production (DJ Premier/Pete Rock/Q-Tip) on Illmatic, the then twenty-two year old Nas took form in more of a glorified gangster on the platform of slightly more radio friendly and generally welcomed production (Trackmasters/Dr. Dre/MC Serch/Havoc) on It Was Written. His transformation is most palpable on the album's first single, "If I Ruled The World," where with help from Lauryn Hill on an alluring chorus, Nas professes his yearning for a more affluent way of life in his second verse when he conveys, "Trips to Paris, I civilized every savage/Gimme one shot, I turn trife life to lavish."
In attaining the most commercial success of any of his albums to date, the focus on more of a mainstream ascension was evident throughout It Was Written, as it debuted at number one on the US Billboard Top 200, and carried with it two singles ("If I Ruled The World (Imagine That)" and "Street Dreams") that attained top twenty status on Billboard's Hip-Hop Singles charts. It went on to sell over two-million copies worldwide and was certified double platinum in 1996 by the RIAA.
Facing the impossible musical palisade of surmounting the extraordinary reception to Illmatic, Nas verbally manipulates It Was Written, and solely focuses on his own maturation instead of attempting to repeat the essence of its predecessor. While opinions are strong in difference on this album, one thing is certain, and that is when it comes to successfully pairing street and gangster narrative with proficient lyricism in the same compass, there is no one greater than Nasty Nas.- Michael Blair
See 40 Hip-Hop Albums Turning 20 in 2016