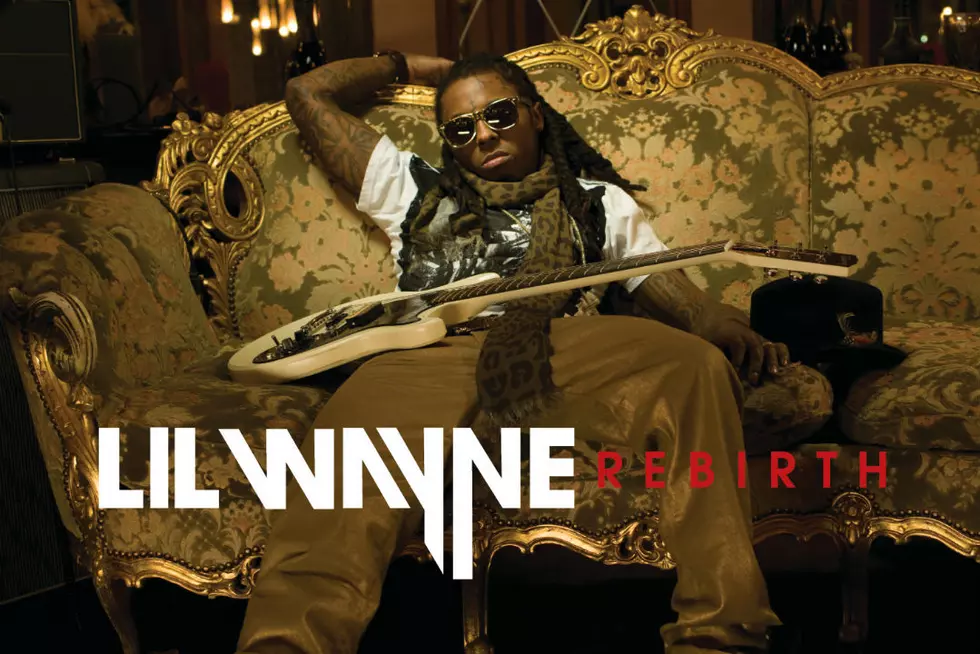 Lil Wayne Drops Rebirth Album – Today in Hip-Hop
Young Money/Cash Money/Universal
XXL celebrates 50 years of hip-hop with this moment:
Feb. 2, 2010: Thirteen years ago, on this day, Lil Wayne dropped his experimental rock album, Rebirth, on Cash Money Records.
The New Orleans rapper and Young Money patriarch was serious about putting out a rock album at the time. Tunechi's urge to genre-jump led to his seventh studio album, Rebirth. Although Wayne was backed by his devoted following in terms of record sales, Rebirth left plenty of fans scratching their heads.
Weezy was at his peak after 2008's Tha Carter III, which still holds the title as his best-selling album from his career to date at 8 million copies sold. Like many artists who want to explore other creative outlets, the "Best Rapper Alive" thought he could conquer rock music in the same way he did rap. Obviously, nobody in the YMCMB camp told him otherwise, and alas, we got his take on rap-rock.
Although many believed Wayne's album would fail, it actually fared well, selling over 176,000 copies in the first week, according to Billboard on Feb. 10, 2010. Ten years later, on Sept. 25, 2020, the LP reached platinum status (one million units sold) by the Recording Industry Association of America (RIAA).
Rebirth was fueled by the single "Prom Queen" with Tunechi recycling a lot of ideas from rock music, which reflected in other songs like "Ground Zero" and "Get A Life." However, he did have strong guest appearances from Eminem on "Drop The World," and Nicki Minaj on "Knockout."
Since Weezy's rock phase, he's returned to hip-hop with five more solo albums, continued to nurture the careers of two of music's hottest acts, Nicki Minaj and Drake, and finished up the extended legal battle with his former mentor and father figure, Cash Money Records founder Bryan "Birdman" Williams, over the release of his highly anticipated studio album, Tha Carter V.
Watch Lil Wayne's "Prom Queen" Video Below
Watch Lil Wayne's "Drop The World" Video Featuring Eminem Below
Watch Lil Wayne's "Knockout" Video Featuring Nicki Minaj Below
See Every Album in Lil Wayne's Tha Carter Series Ranked
Here's a look at every album released in Lil Wayne's classic Tha Carter album series ranked.