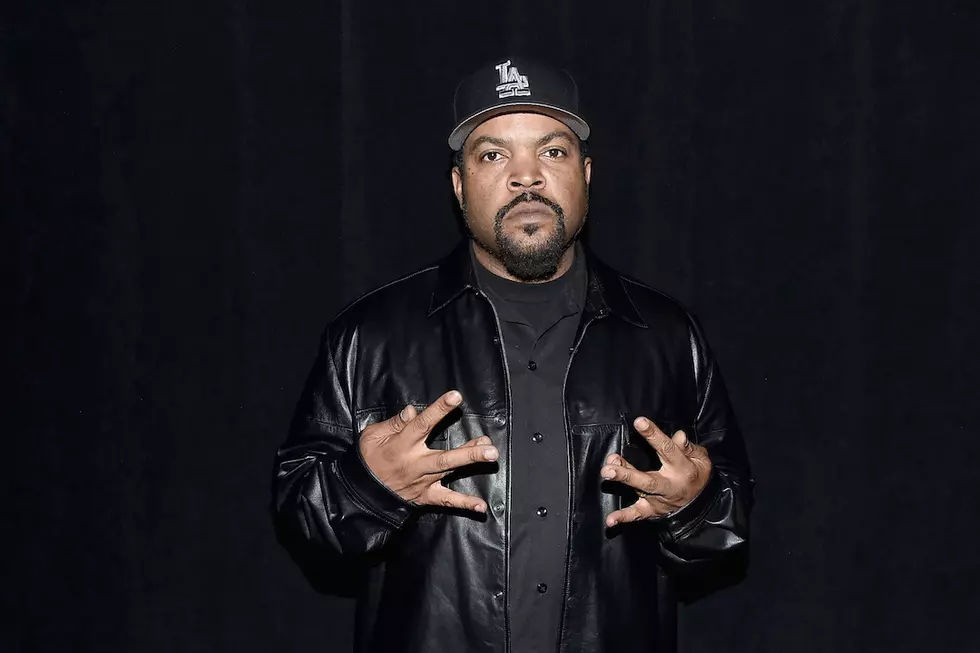 Happy Birthday, Ice Cube!
Nicholas Hunt, Getty Images
Today, June 15, is the birthday of rapper, producer, actor and director Ice Cube! The rap legend is now 49.
The rapper, songwriter, producer, director and screenplay writer first made his debut in the entertainment world with the politically controversial West Coast rap group, N.W.A. Dubbed "The World's Most Dangerous Group," Ice Cube, along with his N.W.A members, gave the world a style of music that represented the struggles of young black men growing up in urban communities. Ice Cube continued his hardcore political gangster rap into his solo career with his classic debut solo album, AmeriKKKA's Most Wanted in 1989. He proceeded to make his stamp in the hip-hop hall of fame with classic albums such as Death Certificate, The Predator, Lethal Injection and many others.
Cube dove into the acting world with his role in the movie Boyz N Da Hood, a movie representing the socioeconomic struggles that African American youth were facing during the 1990s. From Boyz N Da Hood, Ice Cube continued acting in movies such as Trespass, Higher Learning, Player's Club, All About The Benjamins and the classic Friday series, which he co-wrote. Ice Cube dabbled in daytime television series with shows like Barbershop and Are We There Yet?, which are based off of movies he starred in. Still making music today, with songs such as "Everythang's Corrupt," Cube has proven to the world that one can venture out and be successful in different fields of work and still remain gangster.
In August of 2015, Ice Cube had a hand in production of the hip-hop biopic Straight Outta Compton, telling the story of N.W.A.'s rise. The box office blockbuster went on to win numerous awards from MTV, SAG, NAACP and was even nominated for an Oscar. Cube also reunited N.W.A. in all its glory when he headlined at the 2016 Coachella Music and Arts Festival. A short time later, Cube got his very own star on the Hollywood Walk of Fame.
In 2017, Cube continued expanding the scope of his ambition when he launched a new 3-on-3 professional basketball league by the name of Big3. The league takes some of the best retired professional basketball players around and pits them in epic matchups for fans to enjoy the talents of ballers who'd usually long since left the hardwood behind.
Whether its the world of music, movies or pop culture as a whole, Cube has left his mark. Today, we salute an innovator.
Happy Birthday, Ice Cube!
Check Out the 2018 Hip-Hop Music Festivals You Need to See