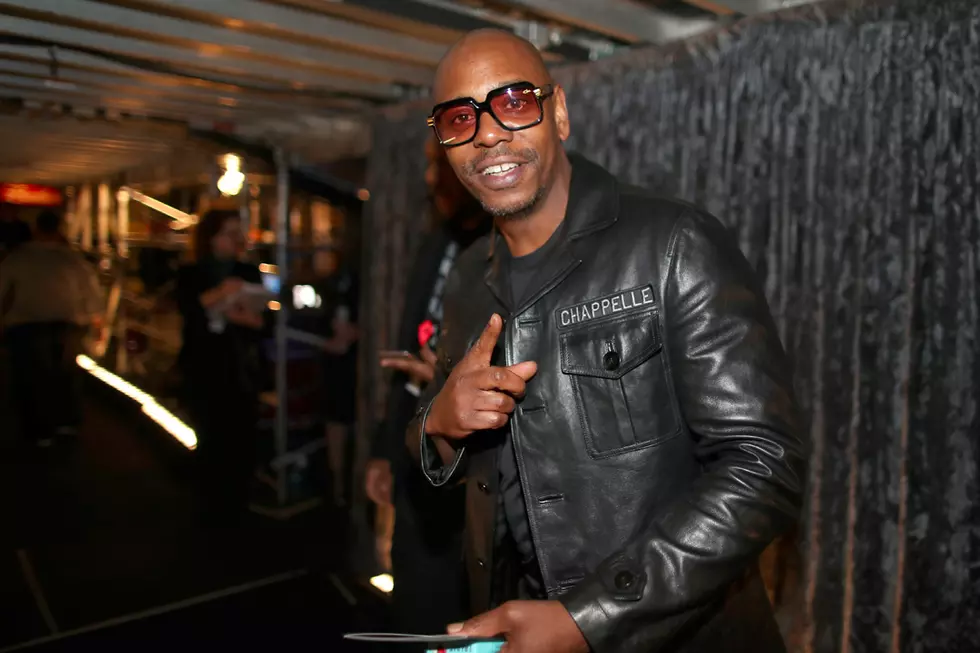 Dave Chappelle Throws the Best Brooklyn Block Party Ever: Today in Hip-Hop
Christopher Polk, Getty Images
On this day, Sept. 18, in hip-hop history...
2004: Dave Chappelle's reign as the king of comedy hit one of its many peaks on Sept. 18, 2004 when Chappelle teamed up with The Roots to shut down Brooklyn for a concert that brought together established hip-hop legends and those on the verge of superstardom. The free show featured sets and appearances from a 'Lo-wearing Kanye West, A-Trak,  Mos Def, Talib Kweli, dead prez, Common, Erykah Badu, Big Daddy Kane, John Legend, and Kool G. Rap amongst many others. Chappelle even cemented his legendary status by reuniting The Fugees for the first time in seven-years, which wound up being one of the last major shows Lauryn Hill, Pras and Wyclef ever did together. Two years after the show, fans were able to relive the moment with the release of the film, Dave Chappelle's Block Party.
The film grossed $12.1 million in the box office and the flick's soundtrack was dedicated to Chappelle's dear friend producer J. Dilla, who had passed away from lupus in 2006 but was a part of the 2004 festivities.
More than ten years later, it's fun to look back at all the artists that graced the stage that day and look how far they have come since then. Chappelle's eye for talent was undeniable and the game truly misses his impact on both the comedy world and the hip-hop world. Proving he still holds juice in the game as Black comedy's best, Chapelle recently got his hip-hop friends together again for a month-long residency at New York City's Radio City Music Hall.
Here's the Ultimate Guide to Rappers With Acronyms in Their Name