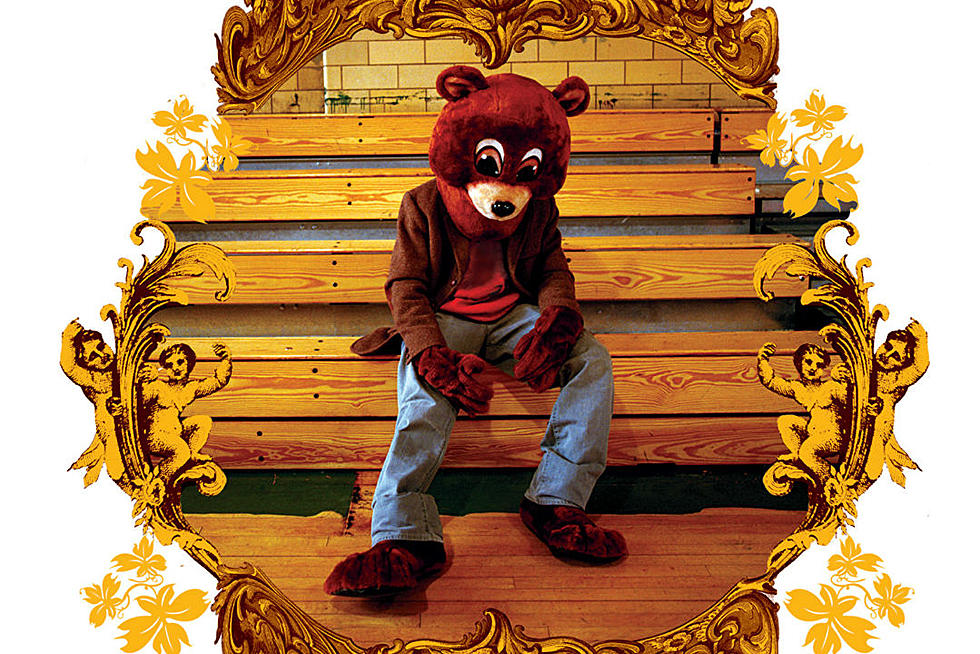 Kanye West Drops 'The College Dropout' Album – Today in Hip-Hop
Roc-A-Fella/Def Jam
On this day, Feb. 10, in hip-hop history...
2004: Today marks the anniversary of Kanye West's debut album, The College Dropout. A project that, in most circles, is not only considered a hip-hop classic, but one of the best of all time.
It's safe to say the Chicago MC changed the rap game in the early 2000s with his first LP, and has been stirring up the conversation of what hip-hop means in relation to overall pop culture ever since.
Kanye, who had been a longtime producer in the music industry up until then, came out swinging with intricate bars and bouncy singles like "Slow Jamz," "Through the Wire" and "All Falls Down." Those singles, among others, helped propel The College Dropout to No. 2 on the Billboard Hot 200 in its debut week. As hit after hit rolled out of 'Ye's first full-length effort, The College Dropout was certified double platinum by June 2004, and has since gone triple platinum. In 2005, the 21-track classic was nominated for both Best Rap Album and Album of the Year at the Grammy Awards, taking home the golden gramophone for the former.
During 2014's 10-year anniversary of The College Dropout, an unusually humbled Kanye hopped on Twitter to thank his faithful fan base, his collaborators and his blessings to come. "Ten years later I am still the same kid from Chicago," the Chi-town superstar wrote. "Still dreaming out loud, still banging on the door."
West's knack for marrying soulfully distorted beats with his sophisticated syntax has proven to be a winning formula for him ever since his introduction as a solo artist back in 2004. Now with eight albums, 20+ Grammys and his own G.O.O.D. Music imprint to command, the Yeezy music empire hasn't ceased yet, and certainly won't any time soon.
See Photos of Kanye West's Different Looks Over the Years