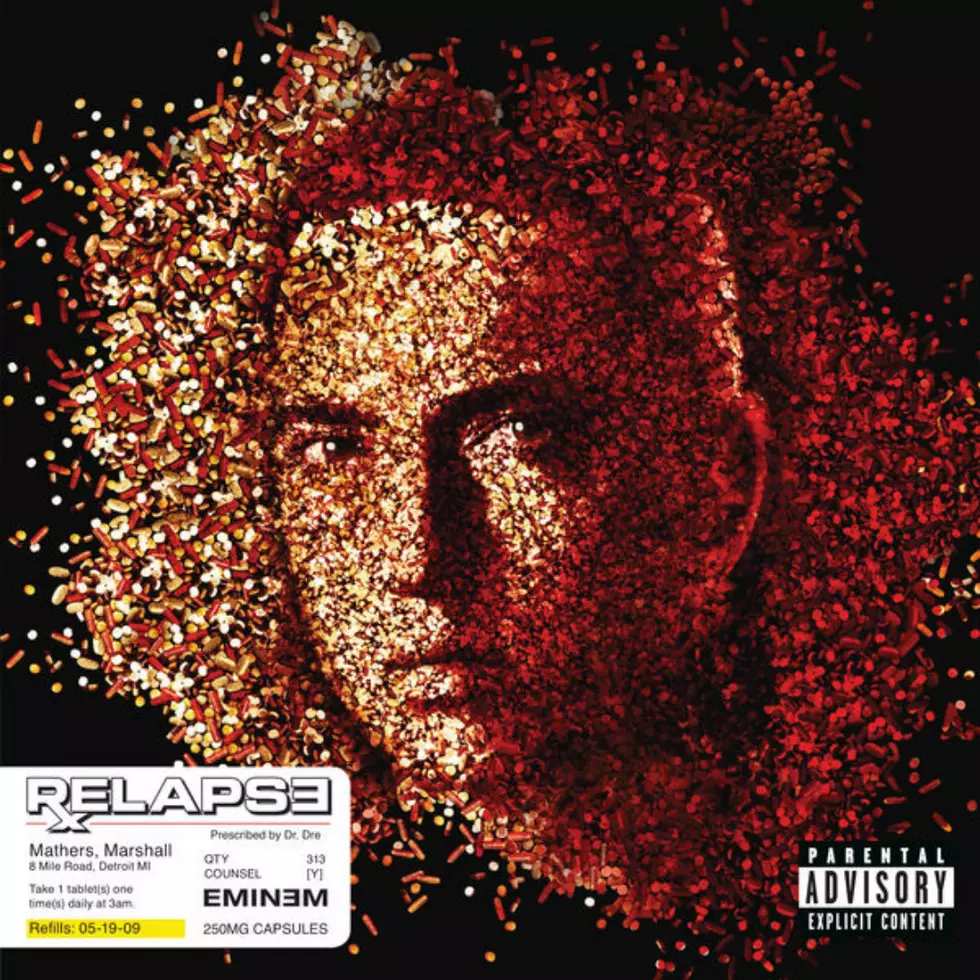 Today in Hip-Hop: Eminem Releases 'Relapse' Album
Shady /Aftermath
On this day, May 19, in hip-hop history...
2009: Today marks the 10-year anniversary of Eminem's Relapse.
After going multiplatinum in 2004 with Encore, Eminem plan was to take a break from recording his own music and producing for other artist on his label, Shady Records. However things never materialized  took a turn for the worst for the rap legend when he was forced to cancel his European and was treated for addiction to sleep medication.
That spiraled into his brief 11-week remarriage to his former wife Kimberly Scott and then fell into a deep depression due to the death of his best friend and rapper DeShaun 'Proof' Holton, who was fatally shot outside a Detroit club. Proof death resulted in Em's writers block and drug relapse resulting in him being hospitalized in 2008 for overdosing on methadone.
The overdose scared Eminem and he checked himself into a full 12-step program and turned his focus on his love for music. The concept behind Relapse was about Em rapping after he relapse from his drug rehabilitation and turning back into his alter-ego Slim Shady. Relapse debuted at number one on the US Billboard 200 chart, selling 608,000 copies in its first week eventually going double platinum. Relapse boasted singles such as "3 a.m.," "We Made You" and "Beautiful." In 2009 Relapse became the best-selling rap album. Relapse won a Grammy Award for Best Rap Album at the 52nd Grammy Awards.
Check Out the 2018 Hip-Hop Music Festivals You Need to See