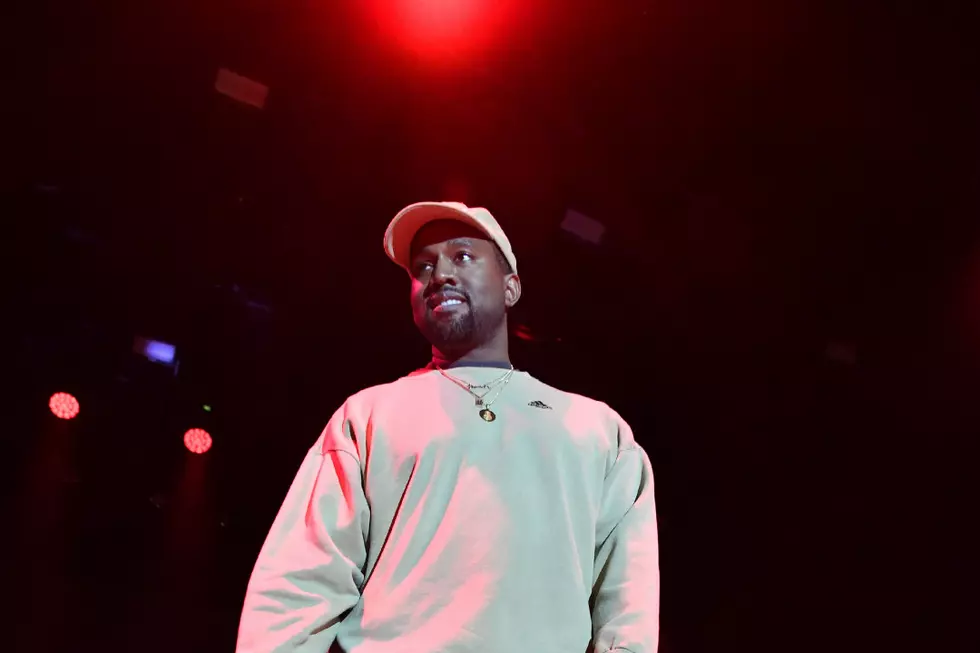 Tidal Accused of Intentionally Falsifying Kanye West's Streaming Numbers
Neilson Barnard, Getty Images
Tidal is faced with some serious accusations after Norwegian newspaper Dagens Næringsliv made claims today (May 9) that the streaming service has been intentionally falsifying the streaming numbers of Kanye West's music, as well as Beyoncé's.
According to Variety, the newspaper, which reads in Norwegian, is accusing Jay-Z's streaming service of accumulating false numbers for Yeezy's Life of Pablo album of 2016, as well as Bey's Lemonade.
"Beyoncé's and Kanye West's listener numbers on Tidal have been manipulated to the tune of several hundred million false plays, which has generated massive royalty payouts at the expense of other artists," the newspaper originally reported through English translation.
After having been accused of inflating the number of their subscribers in the past, Tidal, which has been through multiple CEOs in the past few years, has been keeping their streaming data more under wraps. In a new statement, the company denies any numbers being falsified and believe that it is a "smear campaign" from the newspaper. The statements also says that the information from the company was stolen and then manipulated for the accusations to come forth.
XXL has reached out to Tidal for a comment on the investigation and its findings, to which they responded, "This is a smear campaign from a publication that once referred to our employee as an 'Israeli Intelligence officer' and our owner as a 'crack dealer,'  the statement reads. "We expect nothing less from them than this ridiculous story, lies and falsehoods. The information was stolen and manipulated and we will fight these claims vigorously."
The newspaper consulted with the Norwegian University of Science and Technology's Center for Cyber and Information Security to investigate a hard drive they receive which reportedly held information about Tidal's streaming numbers, Gizmodo reports, who verified that an intentional manipulation took place.
The accusations of Tidal's streaming numbers comes after they revealed that West's Life of Pablo studio LP was streamed 250 million times in the first 10 days of its exclusive release on the platform, despite them also claiming to only have 3 million subscribers. Variety says that that would mean that each subscriber would have to have played the project eight times per day on average.
So far, Kanye, Hov nor Beyoncé have commented on the new accusations, but we're sure we'll find out more details soon.
See Photos of Kanye West's Different Looks Over the Years