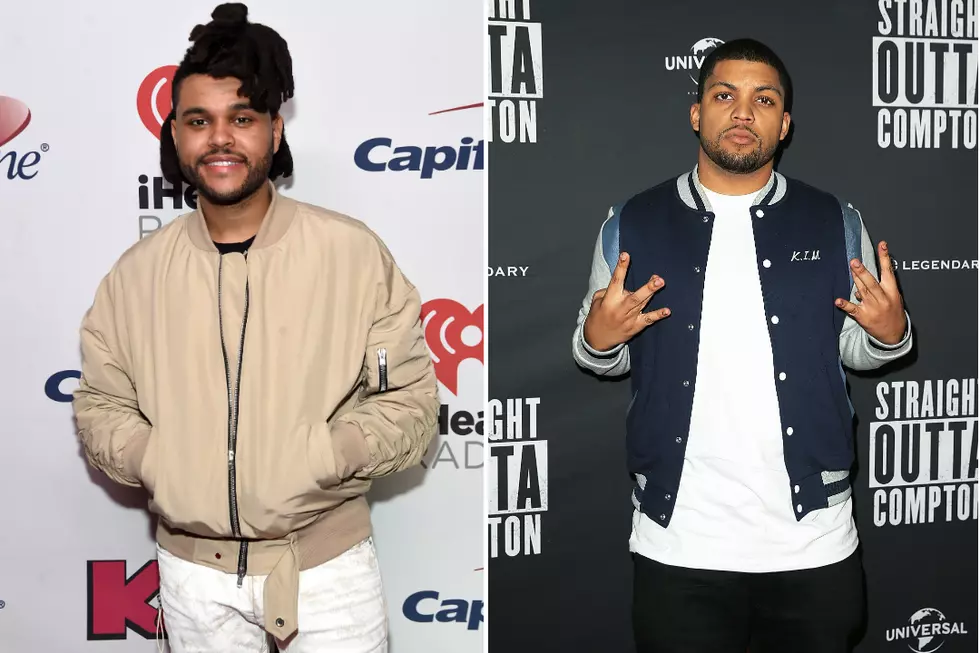 The Weeknd's 'Earned It' and 'Straight Outta Compton' Nominated for 2016 Oscars
Jamie McCarthy/Brendon Thorne, Getty Images
The 2016 Academy Awards nominations were released today (Jan. 14) and The Weeknd and Straight Outta Compton earned nods for Best Original Song and Best Original Screenplay, respectively.
The Weeknd's Oscar nomination is for his smash single "Earned It," which was featured on the Fifty Shades of Grey soundtrack. Straight Outta Compton's Oscar nomination is the second major nod the movie has earned during awards season. The film was also nominated for Outstanding Performance by a Cast in a Motion Picture by the Screen Actors Guild.
The singer is going up against J. Ralph and Antony's "Manta Ra" from Racing Extinction, Sam Smith's "Writing's on the Wall" from Spectre, Lady Gaga's "Til it Happens to You" from The Hunting Ground and David Lang's "Simple Song #3" from Youth for the award.
Straight Outta Compton will compete against Bridge of Spies, Ex Machina, Inside Out and Spotlight for Best Original Screenplay.
The 2016 Academy Awards will be hosted by Chris Rock and air live on ABC on Feb. 28. The full list of nominations can be read via the Oscars official website.
With his new flick Ride Along 2 hitting theaters tomorrow (Jan. 15), Ice Cube chopped it up with XXL about the movie and his involvement (or lack thereof) in the rumored Dogg Pound biopic. "We're not even thinking about the sequel or considering on one," he said. "I don't know who's calling it a sequel or working on one. They can't really call it that though technically to Straight Outta Compton. So, I really don't know exactly what's going on with that project but anybody that's working on that is welcomed to give me a call."
See New Music Releases for January 2016