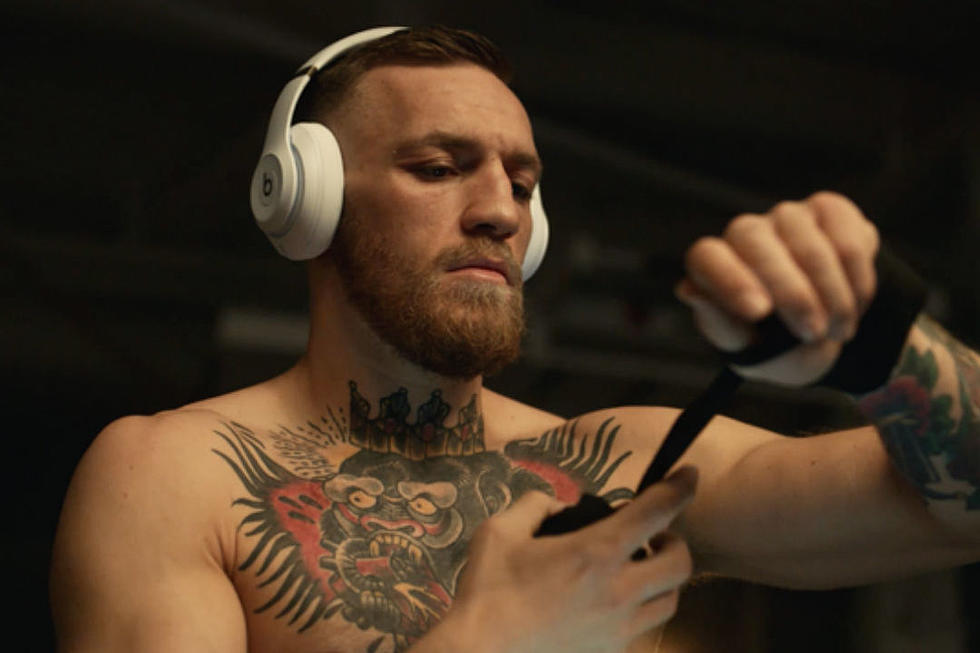 The Notorious B.I.G.'s "Juicy" Featured in New Conor McGregor Commercial for Beats by Dre
Beats by Dre
Ahead of the big fight between Conor McGregor and Floyd Mayweather Jr. this Saturday night, Beats by Dre releases a brand new commercial featuring the Irish grappler with music from none other than late rapper, The Notorious B.I.G.
Focusing on the come up of McGregor, the latest Beats commercial follows a young actor, who is playing as the Irish fighter, in the city of Dublin. Joined by his fellow Irish friends, the young boy heads to a boxing gym with his boys to practice his boxing skills. At the same time, a current and modern Conor McGregor is seen at the gym getting ready for a sparring session. Before the start of his practice, Conor is seen on his phone picking out his song of choice for his training session. Selecting The Notorious B.I.G.'s standout track, "Juicy," Conor is seen wearing his custom Studio Wireless headphones, inspired by Ireland's national flag and referencing his nickname, "Notorious."
Back in January of 2017, the Irishman was said to be filing a trademark for his nickname "The Notorious" through his company McGregor Sports and Entertainment. The Notorious Beats by Dre headphones are an exclusive, one of a kind set of headphones custom made for the Irish fighter.
In related news, XXL asked a slew of hip-hop acts their predictions for this Saturday's fight between McGregor and Mayweather. Check out hip-hop's predictions in the gallery below.
See 25 Rappers Predict Who Will Win in Floyd Mayweather Jr. vs. Conor McGregor Boxing Match