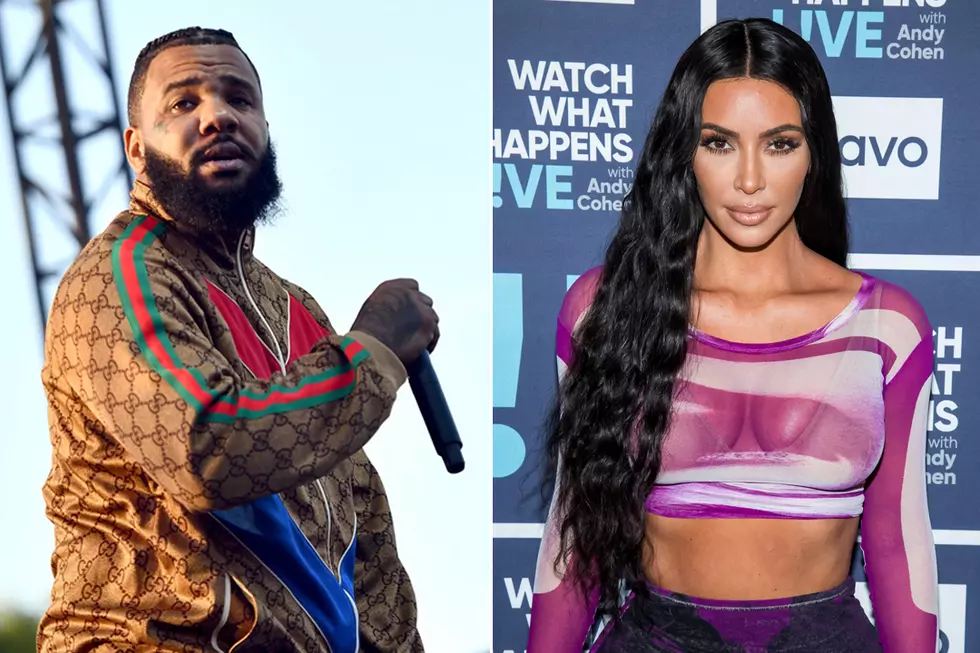 The Game Urged to Cut Controversial Kim Kardashian Line in New Song: Report
Scott Dudelson / Charles Sykes / Bravo/ NBCU Photo Bank, Getty Images (2)
The Game really took it there. On Thursday (Jan. 24), a preview of a new song from the Compton, Calif. rapper hit the internet in which he gives a graphic description of receiving oral sex from Kanye West's wife Kim Kardashian. New reports are claiming the rapper was warned by several people in his circle that that wouldn't be a good idea.
According to a TMZ report posted on Saturday (Jan. 26), Game was urged by "both close friends and business partners" to remove the line from the song, because of the volatile reaction it would cause from Kanye. The Game refused to take anyone's advice and left it in there. One source said Chuck was urged to at least reach out to Kanye before the line went public, but he didn't do that either.
The song in question was debuted at Game's listening session for his upcoming album Born to Rap. On the song, Game spits, "I held Kim Kardashian by her throat nigga/I made her swallow my kids until she choked nigga/I should apologize, 'cause 'Ye my folks nigga/This for all my Vicelords and locs, nigga."
See Tweets About The Game's Controversial Kim Kardashian Name-Drop