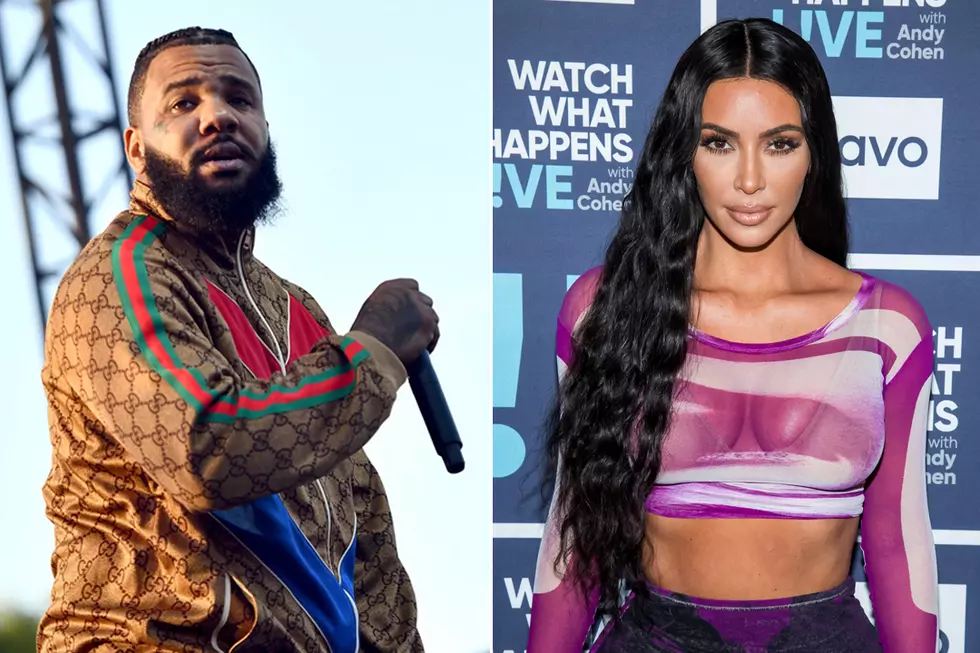 The Game Uses Controversial Lyrics to Rap About Sex With Kim Kardashian
Scott Dudelson / Charles Sykes / Bravo/ NBCU Photo Bank, Getty Images (2)
UPDATE: On Fri., Jan. 25, another video from Game's listening session surfaced, and in the clip, we can hear the rapper referencing Kim Kardashian-West's sister Kylie Jenner.
"Her sister made a billion in makeup/I used to make her frosted flakes when she wakes up," he rapped in the clip.
The Game just previewed a new song that's sure to cause some controversy.
On the song, Game raps, "I held Kim Kardashian by her throat nigga/I made her swallow my kids until she choked nigga/I should apologize, 'cause 'Ye my folks nigga/This for all my Vicelords and locs, nigga."
Violently sexual lyrics are nothing new in hip-hop, but when examined through the lens of the #MeToo movement, it's no longer possible to look at them in a vacuum. For The Game this is especially true.
With all of this background in mind, did The Game go too far? That's a question that people will likely try to answer going forward.
A snippet of Game's song with the incendiary Kim Kardashian mention can be found below.
See Tweets About The Game's Controversial Kim Kardashian Name-Drop