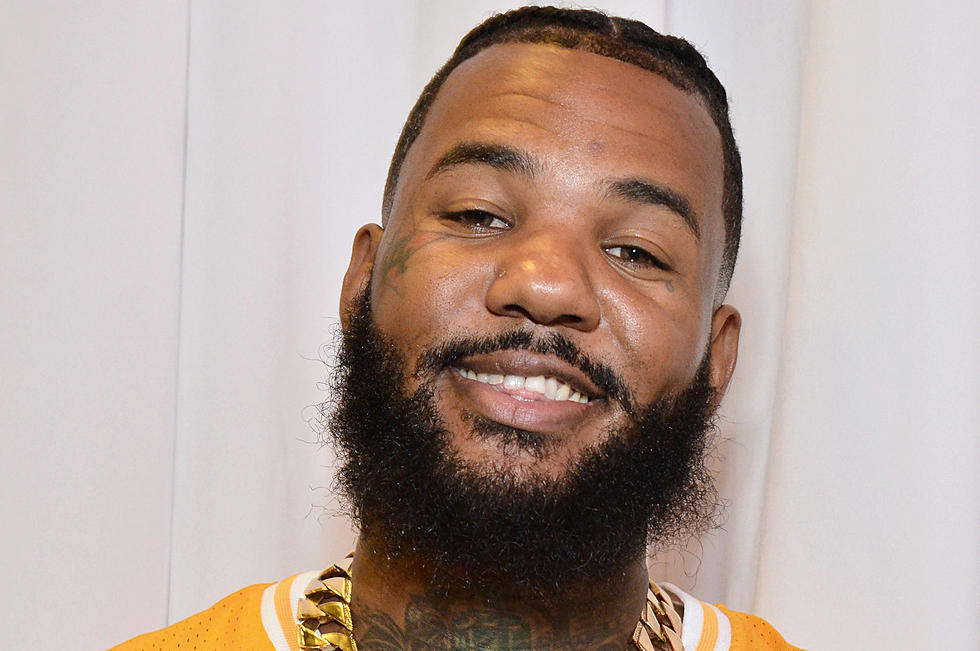 The Game Implies Beanie Sigel Got Jumped at Bad Boy Reunion Show
Araya Diaz, Getty Images
On Friday night (Sept. 23), after the Bad Boy Reunion show went down at the Wells Fargo Center in Philly, rumors started to swirl online that Beanie Sigel had been knocked out by somebody at the show after he came out and performed for the crowd.
The Game must have heard those rumors, because today he hopped on Instagram implying that Beans got jumped.
"So the young bul knocked out the old head because he was drawling at the jawn," says Game in the video above. "Niggas is crazy. Niggas went and got Beans on a song to diss me, that ain't do what niggas thought it was gonna do, so y'all went back and beat the legend up, man? Niggas is drawling," he continues.
As to why Beanie would get jumped, some think it's because of what Game had to say on The Breakfast Club the other day. On the show, Game claimed he spoke with Beanie Sigel and they settled their differences. "I talked to [Beanie]. We spoke and had a conversation. He called me last night and the first thing out his mouth was, 'I apologize. I was out of line.'" Game claims Beanie said he hadn't even heard the "92 Bars" joint before hopping on Meek's diss record.
Game also claimed Beanie was in the lab helping Omelly, another Philly rapper on Meek's "OOOUUU" diss, write his verse. "[Beanie] said he went to the studio to write for Omelly," Game said. "I told Beans, when they told you to write and get on a song and write his version of the diss at a dude that you rock with and you been 100 with, you're supposed to slam the door on that," said Game.
The writing thing strikes a nerve, especially because Meek notoriously spilled the ghostwriting beans on Drake last year, and in a new interview, Beanie might have stoked the ghostwriting coals in the MMG camp a bit.
Appearing on Baltimore radio Thursday prior to performing at Club Oxygen for Shawty Lo's memorial, Beanie said he hopped on Meek's diss because Beans happened to be in the studio helping Meek with some lyrics.
"[Meek] didn't say nothing to get me on the track," Sigel explains. "I just happened to come in the studio. I just was helping him out with some lyrics and the situation kinda played out the way it did."
Pressed as to details about helping Meek with lyrics, Beanie says, "I don't wanna put that out there like that and discredit nobody for their skills or nothing." You can hear the entire interview below.
In the same interview, Beanie also stressed that he didn't have any beef with Game. "It's really no beef, especially between me and Game," said Mack. "Me and Game got a good relationship, had one for years, so it's not me and Game beef. That's a Game and Meek Mill beef. Basically I'm just representing for my city."
Beanie has yet to address the issue, but Meek seemed to on Instagram, posting a picture with him and his boys and captioning it, "Stop wit the rumors! Gossip queens lol."
Nipsey Hussle Criticizes The Game and Meek Mill for Beefing