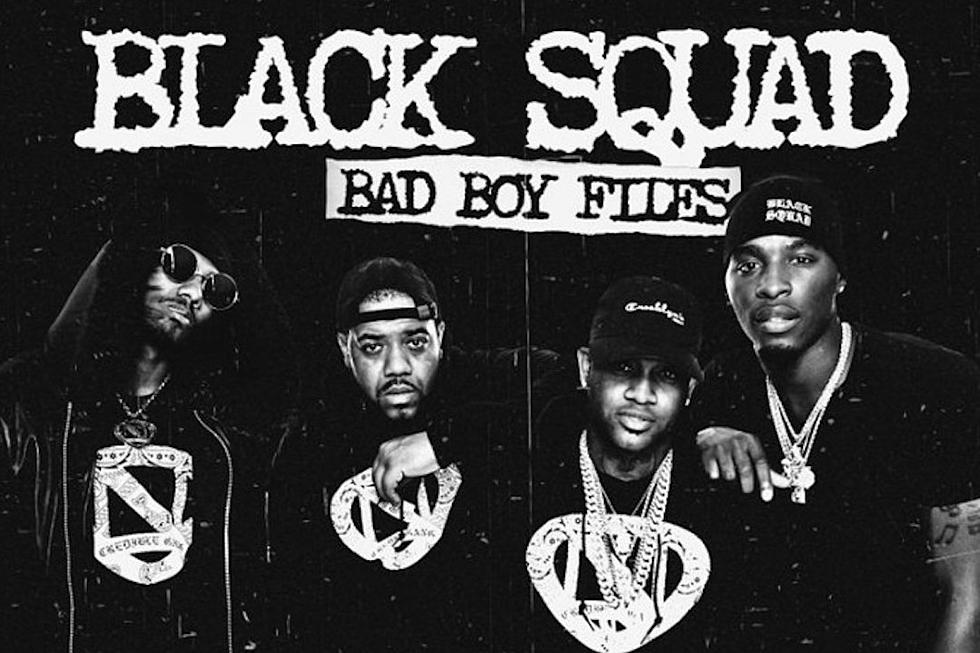 Listen to The Black Squad's 'Bad Boy Files' Mixtape
Ncredible Records
The Black Squad isn't just delivering some heated bars during the freestyle battles on Wild 'N Out, as Nick Cannon and the battle rappers on the show are coming together for a new mixtape. The comic collective consisting of Cannon, Conceited, Charlie Clips and Hitman Holla release the Bad Boy Files mixtape, which features the four spitting over some Bad Boy throwbacks.
The Ncredible Records members show off their different lyrical abilities on famous instrumentals including "Mo Money, Mo Problems," "Money Power & Respect," "Flava in Ya Ear" and more. The project also includes the previously released "Diddy Dum Dum" with Hitman Holla and Jeff. While the beats are familiar to the ears of hip-hop heads, the rhymes being spit are all original.
Being that the group earned rap recognition for their freestyle battle bars, they make sure to include some signature punchlines in their verses, proving that they are more than just funny men on a stage.
Take a listen to The Black Squad's Bad Boy Files mixtape below and check out the official tracklist.
The Black Squad's Bad Boy Files Tracklist
1. "All About The Benjamins"
2. "24 Hours To Live"
3. "Money, Power & Respect"
4. "Mo Money, Mo Problems"
5. "Flava In Ya Ear"
6. "Ncredible Thugs"
7. "Dead Wrong"
8. "Diddy Dum Dum"
9. "Take That"
See New Music Releases for November 2017