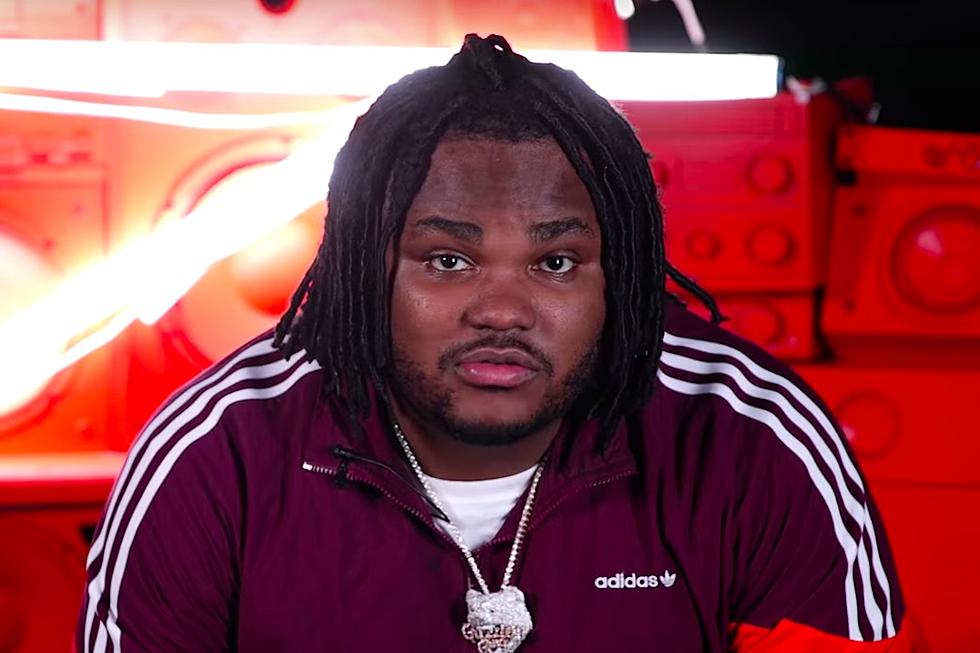 Tee Grizzley Gives His 2018 Grammy Awards Predictions for Best Rap Album
XXL via YouTube
It's officially Grammy SZN, with the 2018 edition of the storied award show airing tonight on CBS. Who will be the latest editions to the Grammy family? The results are only hours away, but XXL recently sat down with rising Detroit rap star, Tee Grizzly, to get his predictions on the hip-hop related categories.
The Best Rap Album category pits JAY-Z's 4:44 against Kendrick Lamar's DAMN., Migos' Culture, Rapsody's Laila's Wisdom and Flower Boy from Tyler, The Creator. There's a clear-cut winner in T. Grizz's mind. "No question, no debate, 4:44, JAY-Z," Grizzley tells us, laying out the parts of Hov's project that got him thinking harder.
"I'm listening to this nigga music like, damn, so if I go and buy a painting or if I go buy a building, all these years later is gon' be worth more?" he questions. "Or, 'Don't die over the neighborhood that your mama renting.' It's like, damn, nah he right. How I look claiming these hoods?"
He adds, "I learned a lot from JAY-Z."
Grizz is hoping to be in one of the categories next year, with his debut album, Activated, slated to drop this year. "Ain't nobody gonna come from where I come from, keep it real as I did and make it with the local Detroit sound that has never made it in the industry before," he tells XXL. "Where I'm going, I don't feel like too many people from my city are going to blaze this trail."
Check out all of Grizzley's 2018 Grammy predictions below.
See Fans Choose the Rapper They Think Deserves Best Rap Album at 2018 Grammy Awards