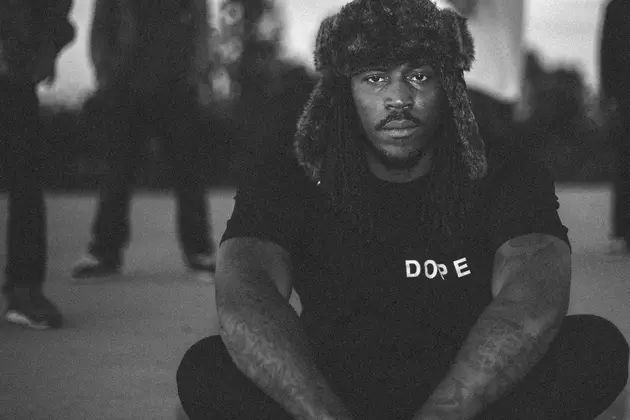 TDE's New Artist SiR Is Dropping a New Project This Friday
Christian San Jose
TDE announced last month that their new mystery signee was Inglewood rapper SiR, the news bringing with it a video for his song "W$ Boi." In the time since, SiR has released a new track with Masego titled "Ohh Nah Nah" and on Monday (Feb. 6), he used Instagram to share that he will drop a new project called Her Too at the end of the week. "#HERToo drops this Friday! Who's ready?" he wrote.
SiR released his HER EP in October through TDE, though word of his signing there remained a secret. The six-track offering featured Big K.R.I.T. as the lone guest. Expect "W$ Boi" and "Ohh Nah Nah" to appear on the new project, which may likewise be an EP. SiR said of joining TDE, "I'm proud and it's an honor. The response [to HER] has been crazy. It's been amazing. I'm just excited that people love the music and are listening. I got so much more to share."
The Top Dawg team is just as excited to be working with SiR, label president Dave Free saying in a statement, "SiR is a great addition to TDE. He's a talented writer and artist who's always willing to work hard and push boundaries creatively, making him a perfect fit."
Speaking with XXL in November, SiR called his sound soulful with a hip-hop twist. "Right now the vibe is not too soulful, it's a trap vibe. That's hip-hop right now especially hip-hop R&B, it's trap," he said. "So I just want to change the movement. I want to give my own personal vibe."
Her Too drops Feb. 10, and below you can peep the cover and tracklist for the project. Anderson .Paak is featured on a song with King Mez.
20 of Your Favorite Rappers Naming Their Favorite Rappers