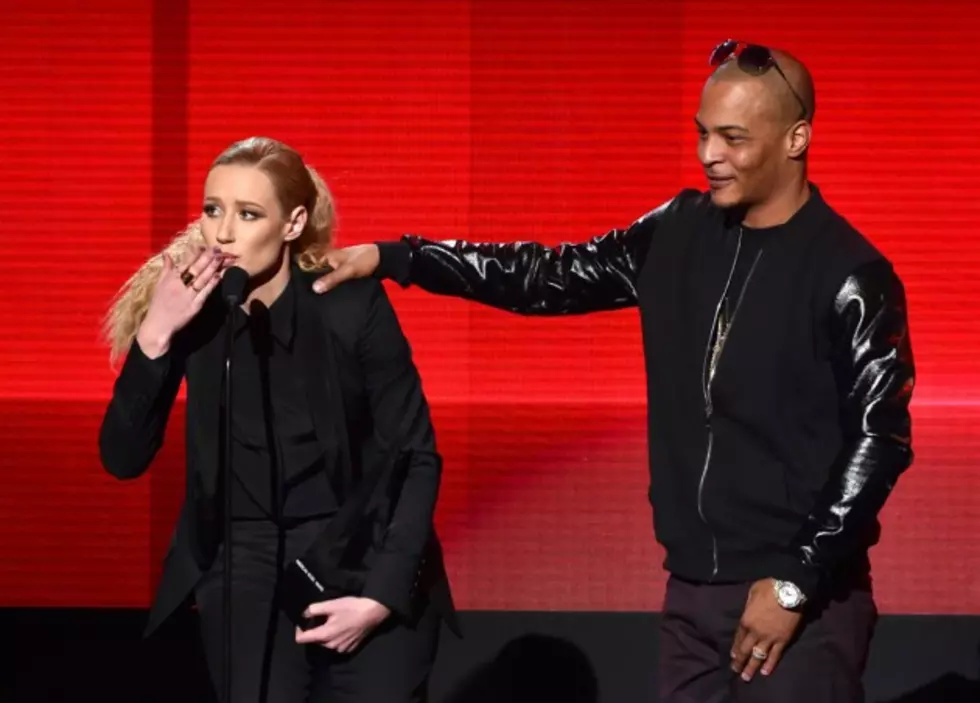 T.I. Clears Up His Iggy Azalea Comments, Says He Still Works With Her
Kevin Winter/Getty Images
T.I. clarified his Hot 97 comments about Iggy Azalea. Tip was a guest on Hot 97′s "Ebro in the Morning" show this week and stated that he is no longer working with Iggy Azalea. Well that doesn't appear to be the case because he spoke with AP recently and said his words were taken out of context and Iggy is his "little sister."
"That's still my partner," T.I. said. ''Her life has taken her in a different direction. My life is still as it was before. But Iggy is doing what she feels makes Iggy happy. That's what she should do. We're focused on making the next Iggy record and dodge the same adversities we faced last time."
After the Hot 97 interview, reports ran rampant that T.I. has cut ties with the "Fancy" MC. Iggy went on Twitter to say that she is still signed to Grand Hustle. She also wrote that she was unaware of any problems between them and that discussing personal matters on the radio isn't the right platform.
Another interesting note is that T.I.'s  is no longer signed to Columbia Records, according to HDD. He released his new EP, Da Nic, last week, which was his first independent project through Empire Distribution. He states he's excited about the freedom his has and will only consider a major label deal if the offer is right. He's currently gearing up to release his 10th studio album The Dime Trap for this year. "It's a perfect time to make a change," he said. "It's refreshing to be back on the grind like 'nose to the grindstone' and being back in the trenches."