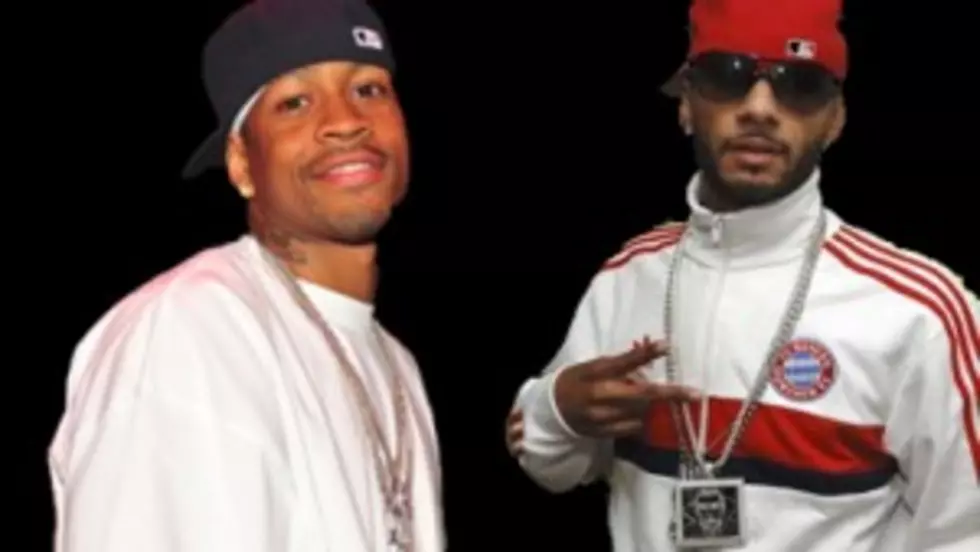 Swizz Beatz Taps Allen Iverson For Signature Reebok Sneaker Relaunch
Many familiar faces were present on the music video set for Swizz Beatz's latest single, "Street Knock" featuring A$AP Rocky, off his upcoming mixtape, Limitless, last weekend. From members of the Ruff Ryders camp to segments of the A$AP Mob, rappers and their entourage were heavily clustered in a vacant Brooklyn warehouse on Saturday (April 7). But swaying through the debris of blunt wraps and marijuana scents, stood an unexpected mug unaided with weary eyes: former NBA player Allen Iverson.
A.I. was wearing a New York Yankee fitted and a gray hoodie covering his dome—with no sight of his celebrated cornrows. When XXL approached the former NBA MVP for a quick interview, he seemed hesitant, but decided to break his silence. And when he finally did, he had big news to share.
"Yes, I'm still affiliated with Reebok and Swizz is a partner of mine," Iverson proclaimed. "[We're going to] bring my first shoe [The Questions] back, just like the retro Jordans, we're bringing my first shoe back."
Iverson, the former Reebok poster child, is apparently still in the loop with the athletics brand, which brought him out to the music video shoot for Swizz Beatz, the latter who is Reebok's current Creative Director.
Though not planning on returning to the league, Iverson stated his interest in pursuing acting and publishing an autobiography, with rapping not listed as an option.
"Nah, I'm done with that," said Iverson, who has been back in the States for two months after returning from Turkey. "I got in too much trouble for that."
As for the sneakers, fans will remember that A.I. and Jadakiss shot the iconic Reebok commercial for his first Questions sneakers.
As of press time, the official release date for The Questions has not been confirmed. —Jaeki Cho (@JaekiCho)