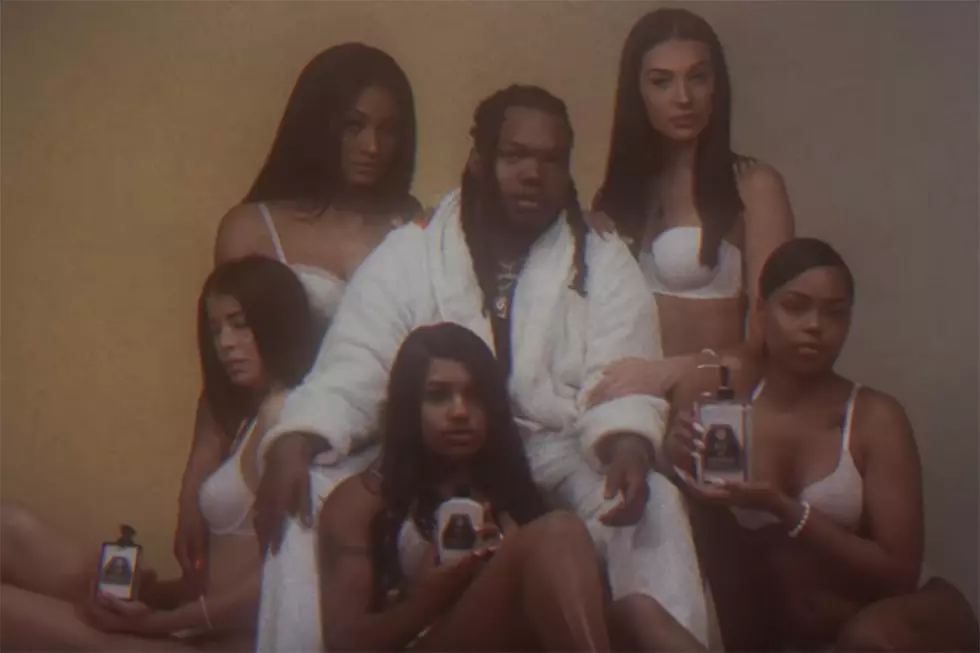 Swaghollywood Shares Infomercial-Inspired "Olay" Video
Swagghollywood via YouTube
The Motion Family-directed clip finds Swag taking on the role of a flashy television sales host for the lavish, and equally expensive, Oil of Swoolay. The product, hilariously described as "Beautiful Swoo Juice for ladies," is modeled by a plethora of beautiful women sporting white lingerie.
The bouncy single off his Welcome to Swooville tape follows his most recent singles "Rondo", "Scottie Pippen" and "Wait a Minute." For those unfamiliar with Swag, the rapper initially broke out onto the scene in 2009 as one half of the CC Boyz. But, eventually went solo in 2012.
Since then, Swag has gone on to build quite a local buzz for himself and work with the some of the hottest burgeoning MCs. Most notably, the rapper has been featured on records with the likes of Speaker Knockerz, Lil Yachty and Famous Dex just to name a view.
Press play on the official video for "Olay" and get into the deft wordplay of Swaghollywood below.
See New Music Releases for July 2018