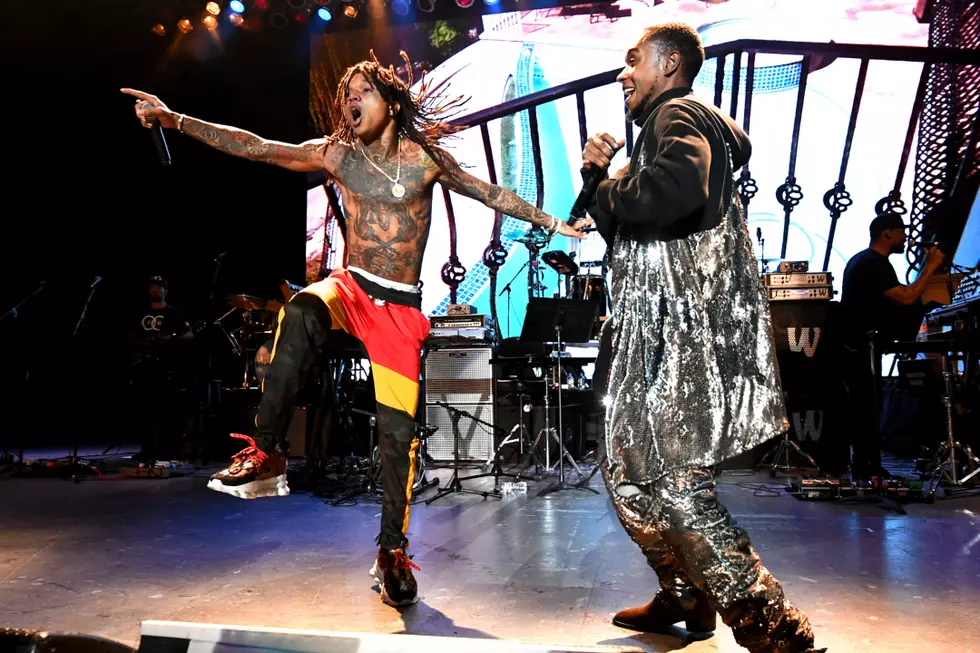 Swae Lee Says "It's Time" for Rae Sremmurd's New Album
Kevin Winter , Getty Images
"As for Rae Sremmurd, we dropped three classic albums already; it's time for the fourth," Lee said. "The fans have been patient. It's time to give them what they've been waiting for."
Although they don't have plans to split any time soon, the Mississippi natives do say that they are both working on separate solo projects. During the interview, Jxmmi sounded excited when he boasted that his solo album is almost ready to drop.
"And I'm about to drop a solo album, composed of all original music," Jxmmi said. "I hope fans enjoy it."
Lee and Jxmmi made waves last year when they dropped off SR3MM, and needless to say, their fans should be relieved to hear that the brothers have already started putting together their next LP. Here's to hoping it drops soon.
There's no confirmation on the release date at the moment.
See 10 Rappers' Purchases That Broke the Bank