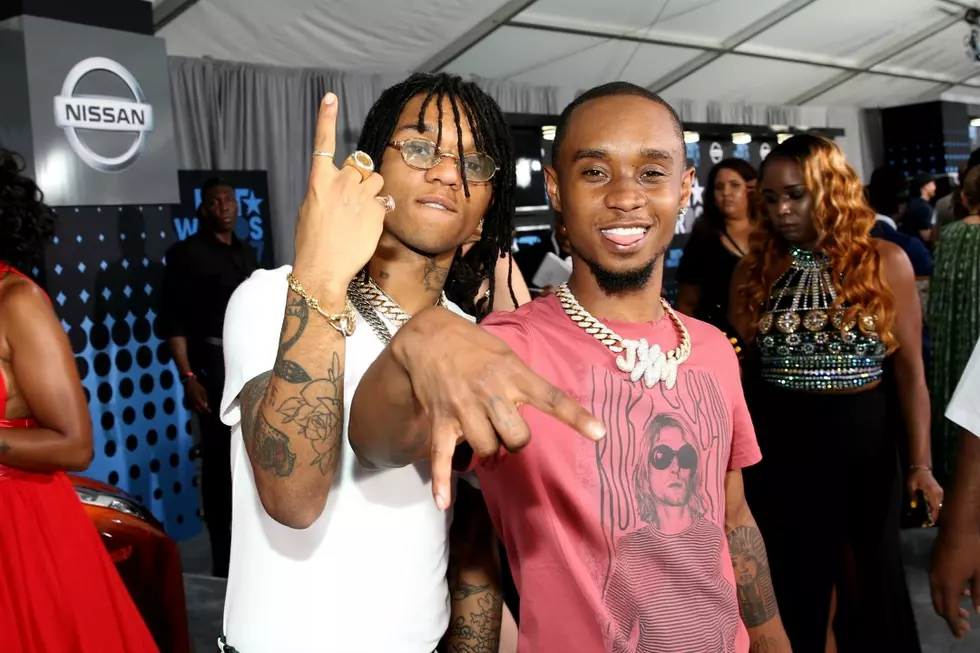 Swae Lee Believes Rae Sremmurd Deserves a Nobel Peace Prize for "Black Beatles"
Bennett Raglin, Getty Images
During the interview, Lee says that he and Jxmmi are owed a Grammy and Nobel Peace Prize for their "Black Beatles" record, which reached No. 1 on the Billboard Hot 100 singles chart and became a huge success. The "Unforgettable" vocalist also said that Sremmurd deserves a Pulitzer Prize for the song, being that it made "the world freeze" for a moment in time due to the viral #MannequinChallenge. When asked what it means for the future of hip-hop that Kendrick won the Pulitzer for music, Swae Lee answered confidently.
"It lets me know that they owe me a fucking Grammy," Lee said. "I need a Nobel Peace Prize for 'Black Beatles,' making the world freeze, making all the violence freeze, making everything freeze for a moment in time."
The interview comes on the heels of the pair releasing their critically-acclaimed SR3MM triple-disc album, which featured three projects from the duo together, as well as Swae Lee and Slim Jxmmi as solo artists.
Check out the full interview from Rae Sremmurd over at GQ to read more about the duo's thoughts.
See Hip-Hop Albums That Topped the Billboard 200 in 2018 (So Far)