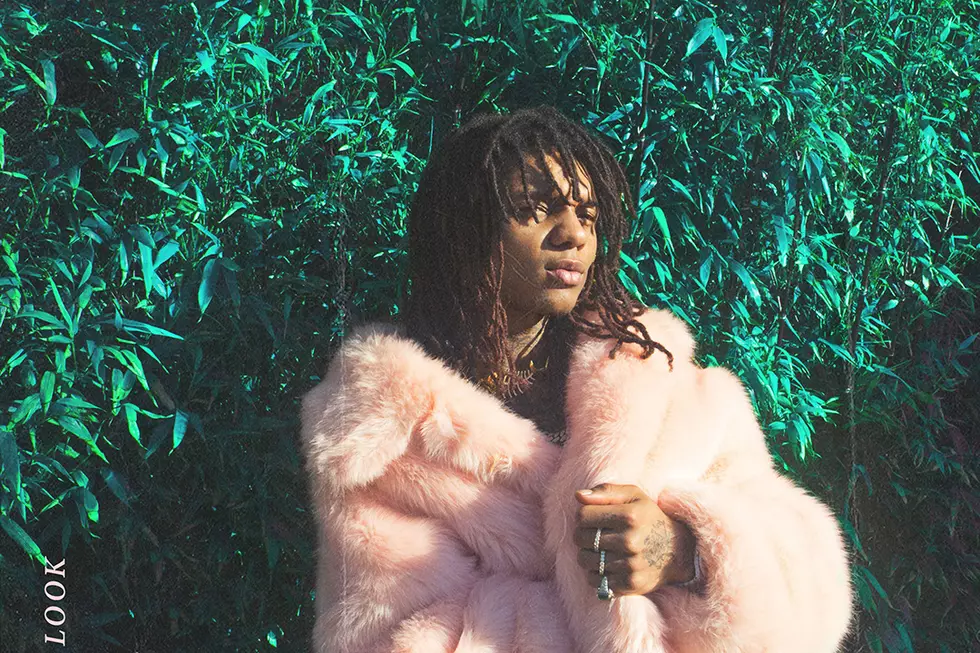 Swae Lee Shows Off New Intergalactic Chest Tattoo
Eardruma Records / Interscope Records
Swae Lee continues to expand his ink. The very tattooed younger Sremmurd took some time off from his group's tour with Wiz Khalifa to expand the space portal on his neck into a full-blown galactic scene across his upper chest.
He showed off the new tattoo Wednesday (Aug. 15) on Instagram. "Before and after of my chest wow the difference is ...well you can see for yourself!! ... I needed my own space," Lee wrote.
As you can see below, the latest addition includes a Saturn-like ringed planet, glittering clouds and several stars. Swae credits the work to Los Angeles-based artist Miryam Lumpini, who appears to have flown into Atlanta for the job. The rapper wrote on Instagram that it took 13 hours.
Swae and his brother Slim Jxmmi released their triple album, whose constituent parts are titled Sr3mm, Swaecation and Jxmtro, in May. Check out their remaining tour dates here and peep Lee's expanded chest tat below.
63 Hip-Hop Artists Who've Gone Gold in 2018