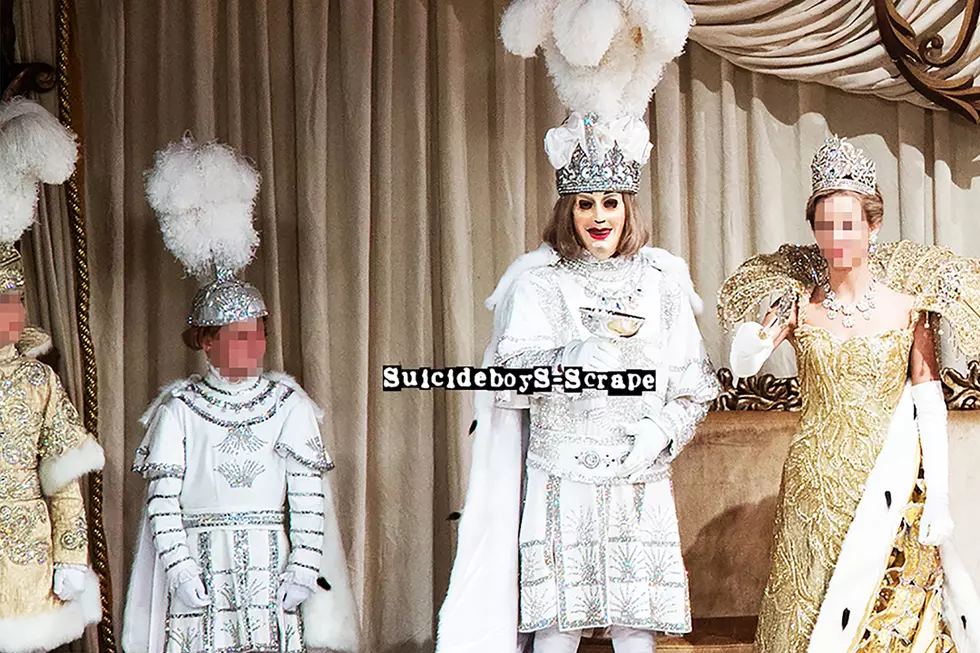 Suicideboys "Scrape": Listen to New Song
G*59 Records
"Scrape" is a Budd Dwyer-produced track that finds both rappers flaunting their rapid-fire flows over one of their typically ominous beats. For his part, $crim raps about sipping lean until he reaches his grave.
"Get all my dope for the low, double cup in the Benz/Stuck feeling like I am Big Moe/Screwhead 'till my hearse, now watch this/I pour that work and that lean in her mouth, while she throat," $crim spits on the track.
Next up is Ruby Da Cherry, who uses his verse to discuss his fame and success.
"Never froze, fuck 'em all/Tagging toes, let 'em that/Flexing my flaws while I'm texting your broad/Still getting pussy, having sex in the hall/Next to the bed that y'all have slept in since fall," he raps.
In other $uicideboy$-related news, the New Orleans duo recently completed 10 shows in Miami Beach. When they haven't been dropping off new tunes or hitting the road to promote said songs, $uicideboy$ they've been killing the merch game. Their exclusive merchandise sold out within a couple of days, which speaks to the rappers' influence. Salute.
See Every Hip-Hop Song That Topped the Billboard Hot 100 in 2018