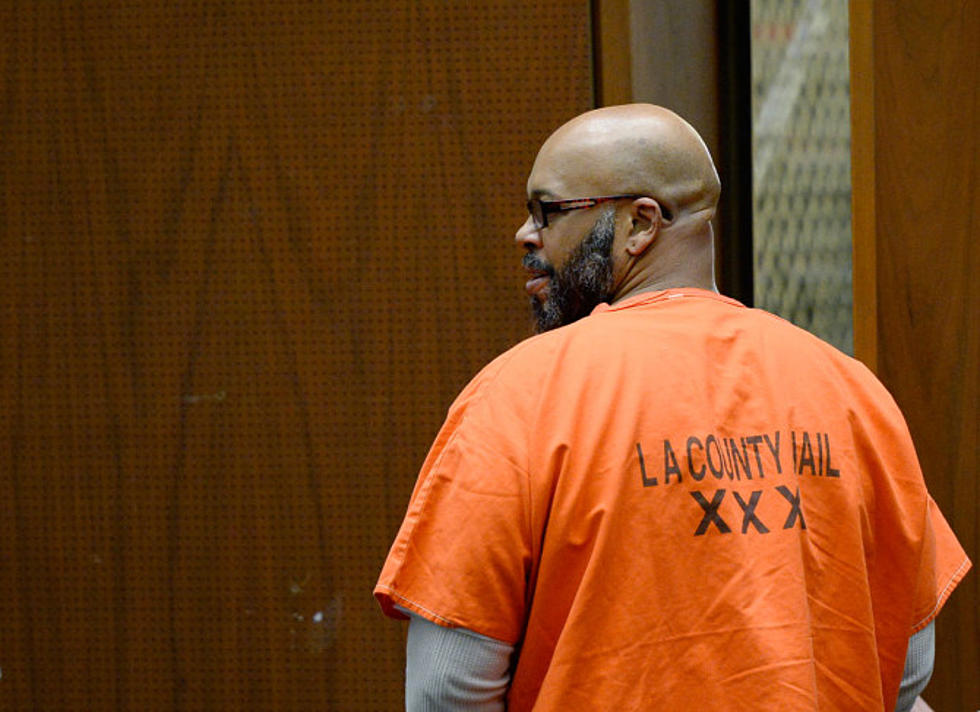 Suge Knight Refuses to Leave His Cell to Go to Court
Getty Image
Suge Knight was scheduled to appear in court Wednesday (May 27) for the hearing in his robbery case, but refused to leave his jail cell.
According to Billboard, the judge ended up delaying the hearing until Friday (May 29) after Knight wouldn't budge. The 50-year old Death Row Records co-founder told officers that he was too sick to leave to go anywhere. Los Angeles Superior Court Judge Ronald Coen said he nearly ordered Knight to be forcibly removed from prison but later decided to delay the hearing until Friday, the same day as Knight's murder case hearing.
The robbery hearing stems from a case back in September, after Suge and Kat Williams were arrested for stealing a celebrity photographer's camera. Suge surrendered to authorities in November and is facing up to 30 years in prison. He is also currently held on a $10 million bail, reduced from $25 million, for the fatal hit-and-run incident that left one dead and another injured. The incident happened on the set of the upcoming N.W.A biopic, Straight Outta Compton in January. While awaiting his hearing, Knight's health has been in poor condition. He ended up in the hospital three times, passed out in court when his original bail was set and even said he was blind in one eye as a part of his defense.
Suge will appear in court on Friday for both cases.