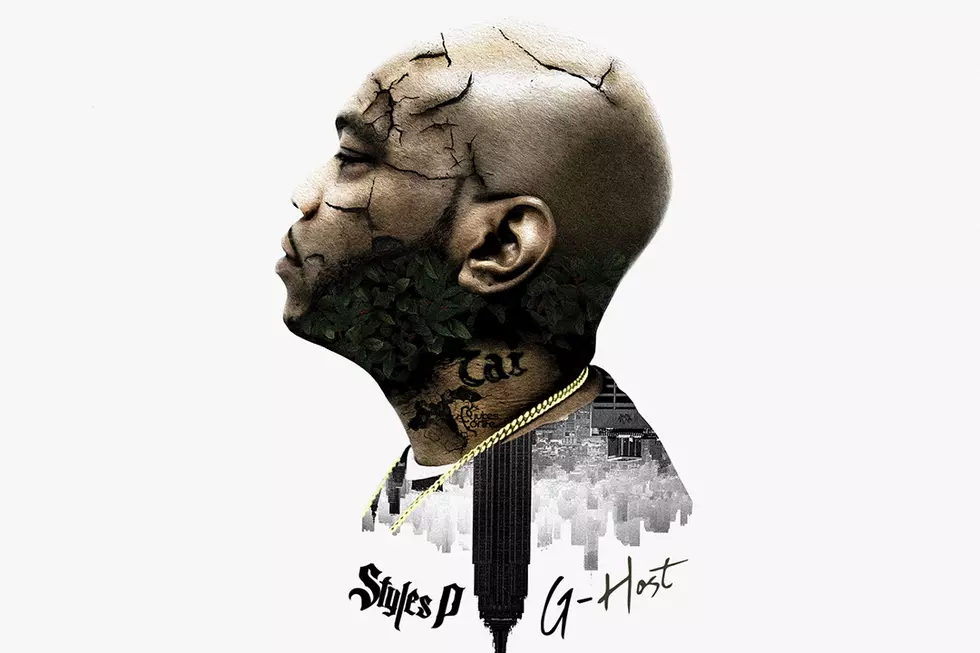 Stream Styles P's New Album 'G-Host'
The Phantom Entertainment
As promised, Styles P drops off his latest album G-Host today (May 4). The New York rapper teased the project earlier this week on Instagram, sharing the artwork and tracklist and writing, "G-HOST Drops may 4!! Will be epic."
SP's first project since dropping the Nickel Bag EP in March, G-Host is a 16-track album that features guest appearances from Dyce Payne, Whispers, Kody, Nino Man, Boog Jones and more. Production on the record is handled by Poobs, Boger, Jimmy Dukes, Grade A, Divine Bars and longtime collaborator Vinny Idol.
G-Host also serves as Styles' first full-length album since the release of A Wise Guy and a Wise Guy in 2015. In between then, The Lox rapper has kept busy, teaming up with Talib Kweli for The Seven and Berner on Vibes. Styles was also featured on The Alchemist's Lunch Meat EP, appearing on the song "Massacre" with Benny The Butcher.
Check out the tracklist and listen to G-Host below.
Styles P's G-Host Album Tracklist
1. "Bubble Up" featuring Dyce Payne (Produced by Boger)
2. "Welfare" featuring Whispers (Produced by Jimmy Dukes)
3. "Coolest O.G." featuring Dyce Payne (Produced by Phonix Beats)
4. "Ghost Wars" (Produced by Rondon and Poobs)
5. "(Skit) Ronald Grump" featuring Jacob Berger, Khardier Da God and Cris Streetz (Produced by Poobs)
6. "Wait Your Turn B" (Produced by Black Swan)
7. "Heat of the Night" featuring Kody (Produced by Poobs)
8. "(Skit) Ill" featuring Kay Rosewood (Produced by Poobs)
9. "Morning Mourning" featuring Oswin Benjamin (Produced by Divine Bars)
10. "Different Shit" (Produced by Dayzel The Machine)
11. "For This Occasion" (Produced by Grade A)
12. "Window to the Soul" (Produced by Vinny Idol)
13. "(Skit) Going Live" featuring Nino Man and Dyce Payne (Produced by Poobs)
14. "Curb the Lames" featuring Boog Jones (Produced by Prophe.T.)
15. "(Skit) Live Still Lit" featuring Nino Man and Dyce Payne (Produced by Poobs)
16. "Going Thru Hell" (Produced by Scram Jones)
See New Music Releases for May 2018